Here is the top 17 best Cosmetic Franchise Opportunities you can start in USA:
1. Merle Norman Cosmetics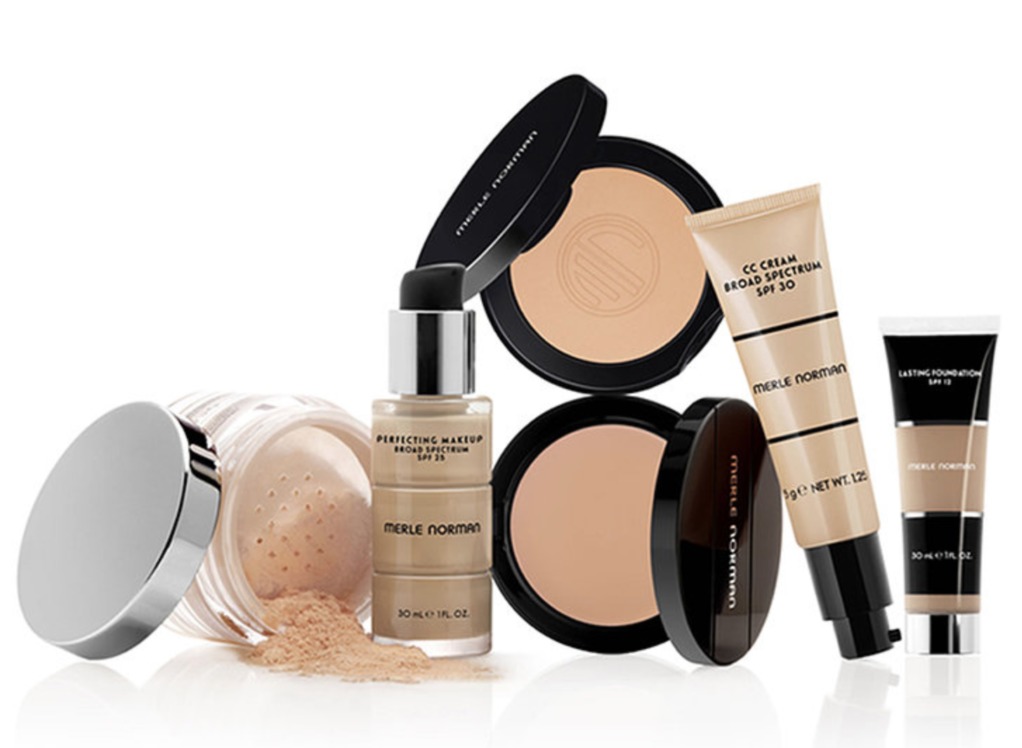 Investments $34,803
Year Brand Started – 1931
Year Franchising Started – 1973
Offices – 1184
Franchise details: Merle Norman Cosmetics
Official site
Merle Norman Cosmetics is a nationally recognized franchisor of full lines of prestige skin care, foundation and color products backed by 85 years of continued success.
2. Pure Barre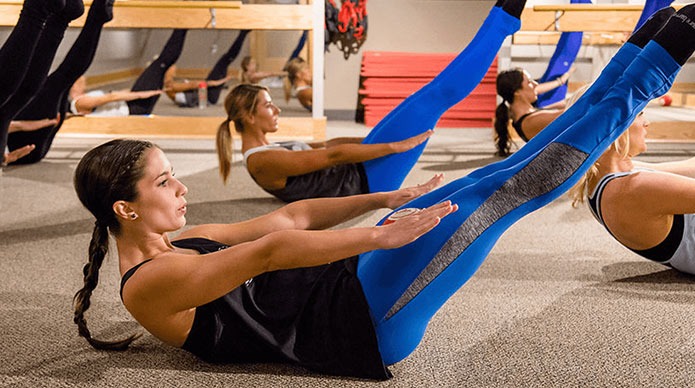 Investments $168,100
Franchise fee $46,500
Year Brand Started – 2001
Year Franchising Started – 2009
Offices – 467
Franchise details: Pure Barre
Official site
Pure Barre is the largest and most established barre franchise with more than 450 studios across North America and more on the way. Since 2001, we've been leading the way thanks to our proven technique, high-energy atmosphere, passionate franchise base and dedicated corporate team.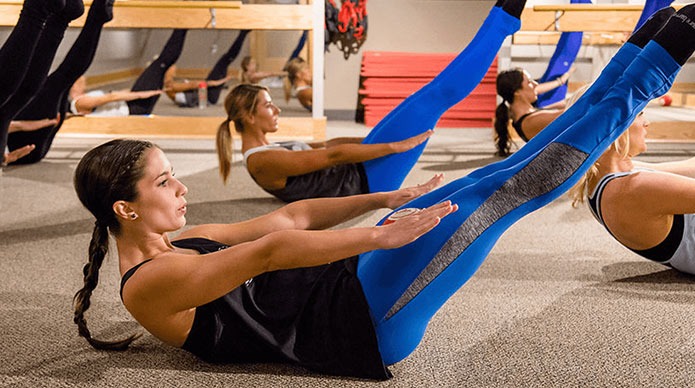 3. Dessange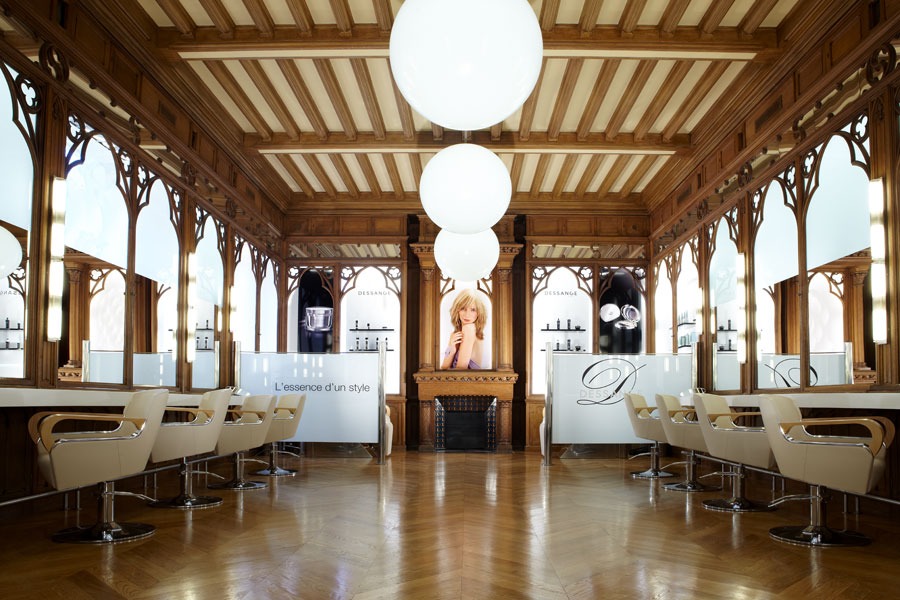 Investments $593,450
Year Brand Started – 1954
Year Franchising Started – 1976
Offices – 365
Franchise details: Dessange
Official site
With more than 365 salons in 38 countries, Dessange is the world's leading luxury salon and spa franchise. Founded in Paris on the Champs-Elysees in 1954 by famed hair stylist Jacques Dessange, the elite salon offers a menu of exclusive services and products from the world's most skilled and sought-after master stylists. Dessange is the salon of choice for international film stars, celebrities and world dignitaries, who choose Dessange for haute couture make-up, hand and foot care, skin care and massage and the ultimate in hair styling, coloring and cutting. It has been the only hair salon to officially partner with the Cannes Film Festival since 1958.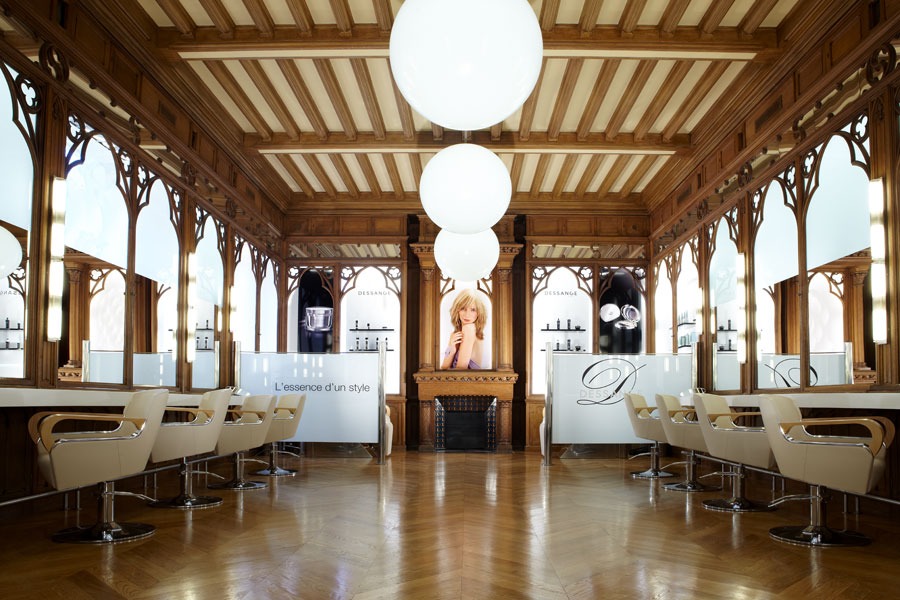 4. Camille Albane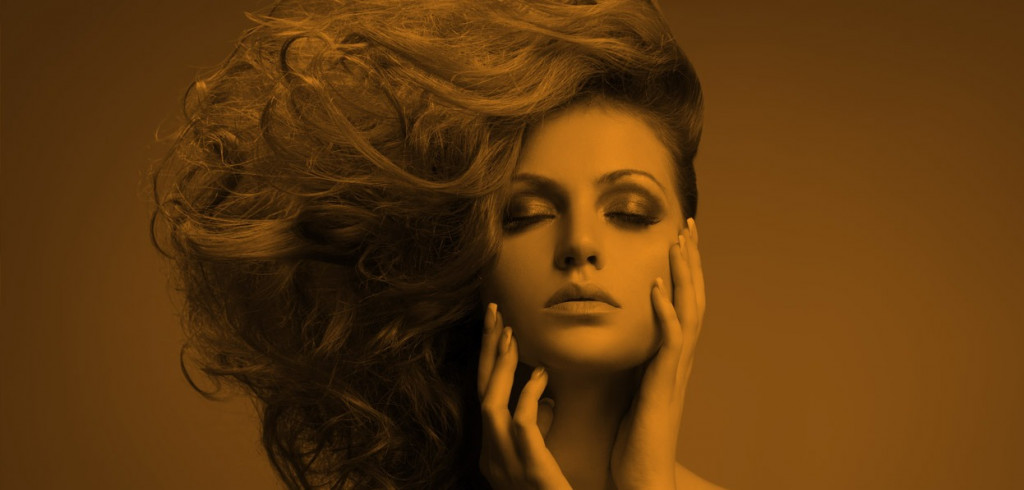 Investments $245,900
Franchise fee $40,000
Year Brand Started – 1954
Year Franchising Started – 1994
Offices – 270
Franchise details: Camille Albane
Official site
Camille Albane is the largest salon and beauty franchise in Europe and with over 300 locations, is now expanding into the US. Owned by upscale Paris salon chain Dessange International, which also owns Fantastic Sams, Camille Albane is making authentic French beauty and hair services available for the first time in the US. Customers are craving the unique and popular looks and service Camille Albane provides, making it worth researching for anyone looking at the hair and beauty industry.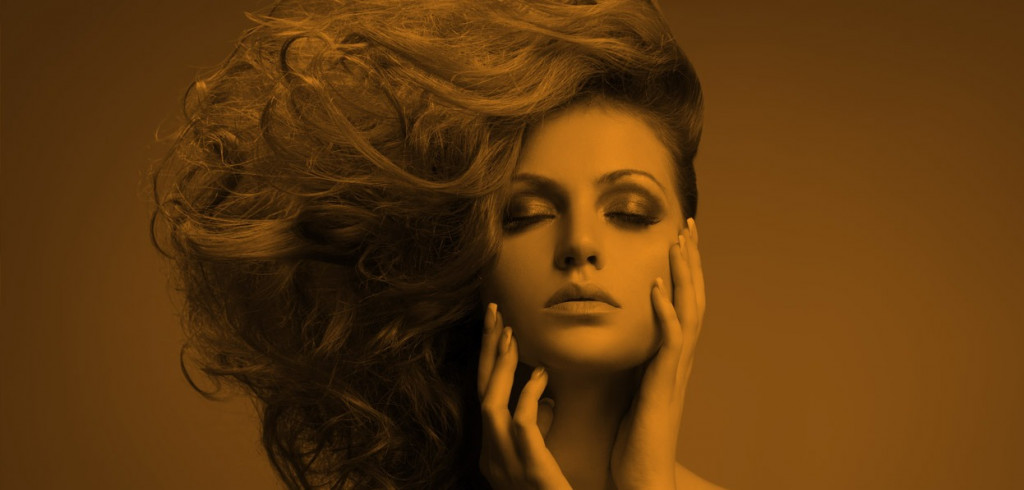 5. BodyBrite USA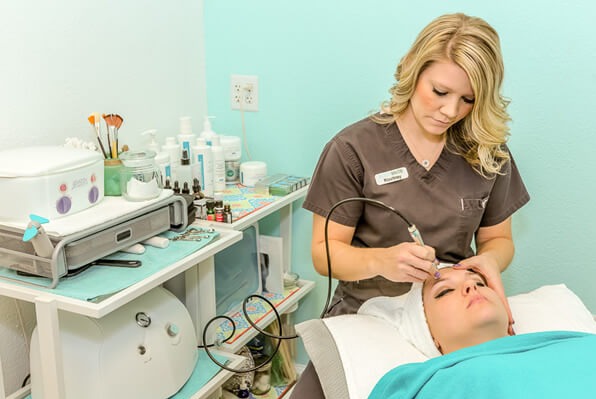 Investments $114,383
Franchise fee $29,000
Year Brand Started – 2011
Year Franchising Started – 2012
Offices – 202
Franchise details: BodyBrite USA
Official site
At BodyBrite, that's not just our slogan, it's our mission statement. We believe we can bring every person's inner-beauty out for the world to see, and we believe we can give anyone the tools they need to become a successful business owner. We believe in our concept, and as a franchisee, you will, too.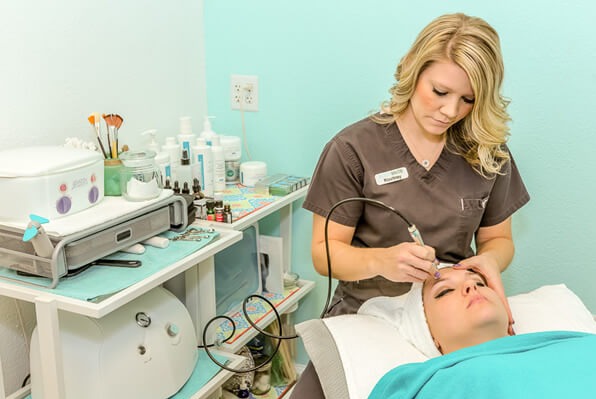 6. Planet Beach Spa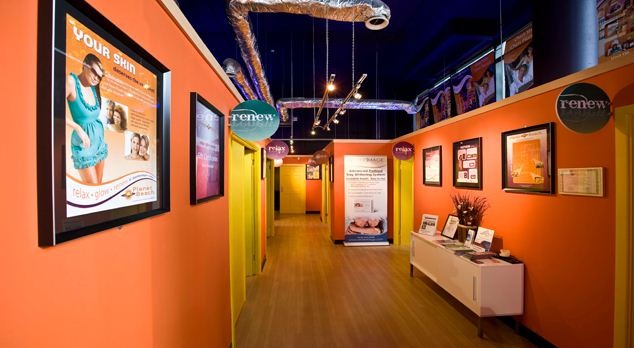 Investments $104,300
Franchise fee $39,950
Year Brand Started – 1995
Year Franchising Started – 1996
Offices – 149
Franchise details: Planet Beach
Official site
As the beauty and health industry continues to rapidly expand, more people are turning to Planet Beach spray & spa to look and feel their best. With over 20 years of franchise experience, we continue to lead the way by offering convenient and affordable access to a variety of fully automated spa services.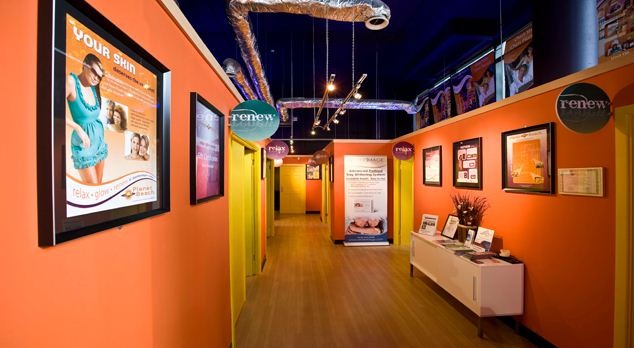 7. Ideal Image MedSpa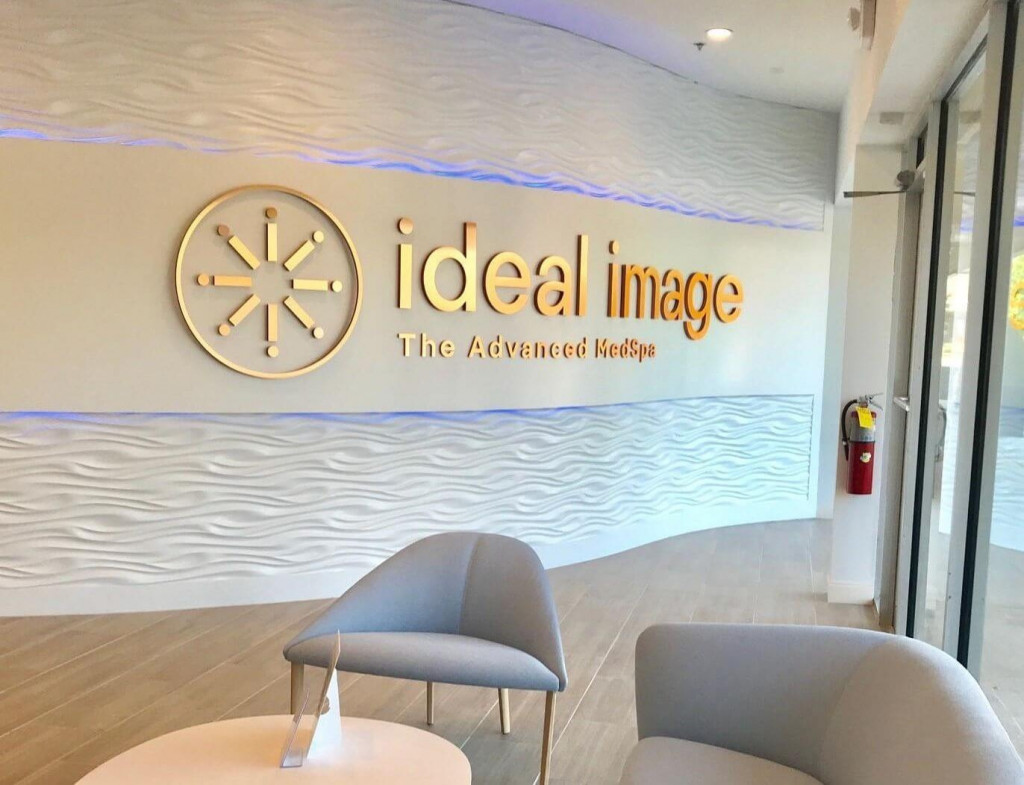 Investments $694,485
Franchise fee $50,000
Year Brand Started – 2001
Year Franchising Started – 2004
Offices – 141
Franchise details: Ideal Image MedSpa
Official site
Ideal Image was created with this simple mission: to help people feel their best. We know that being free from the things that hold you back and seeing yourself in the best light makes all the difference.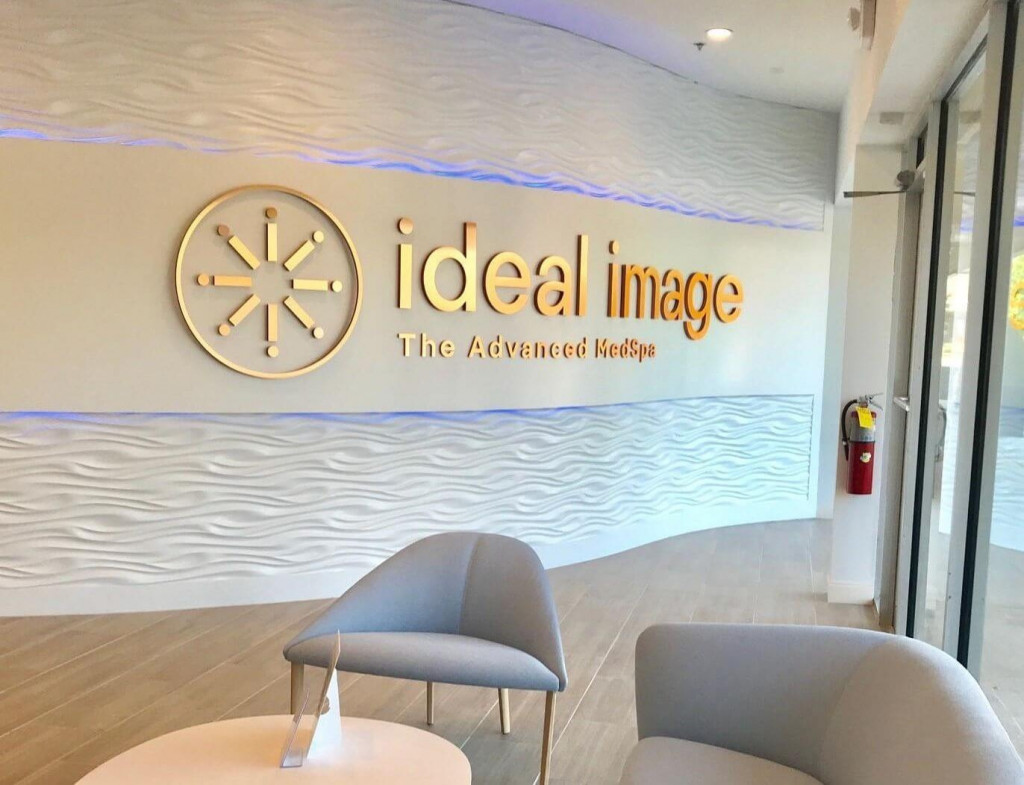 8. FACES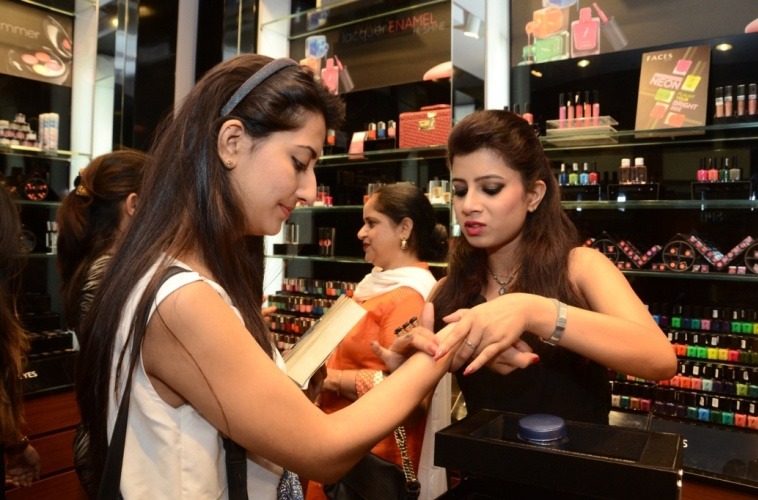 Investments $219,500
Year Brand Started – 1976
Year Franchising Started – 1976
Offices – 74
Franchise details: FACES
FACES is a proven, successful, 25-year-old, branded cosmetics franchise business which currently operates in 4 countries with approximately 54 locations. FACES products are unique due to the fact that we produce and manufacture our own products enabling us to react quickly to market trends. The diversity of our colour range appeals to all skin tones.
9. BeBalanced Hormone Weight Loss Centers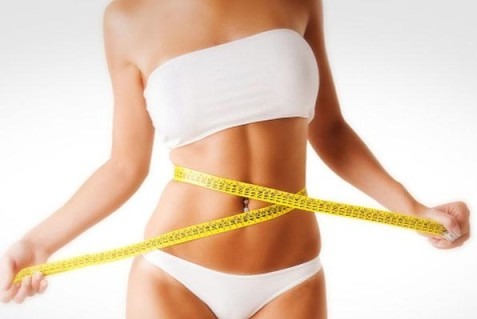 Investments $142,125
Franchise fee $45,000
Year Brand Started – 2006
Year Franchising Started – 2013
Offices – 17
Franchise details: BeBalanced Hormone Weight Loss Centers
Official site
Dawn Cutillo has always had a passion for health and for helping women look at their overall wellness through the many factors that influence the whole, healthy being. Educated in health and nutrition, Dawn worked in this industry for many years, advising women about how to make proper food choices and develop an exercise structure in order to find the best way to lose weight and achieve optimum health. Over time, she became discouraged as she saw women return to her week after week, feeling defeated as their efforts weren't paying off, either in the mirror or on the scale.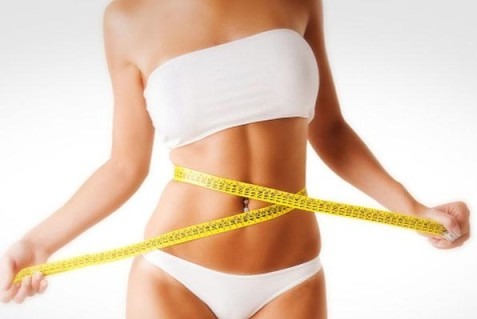 10. Primp and Blow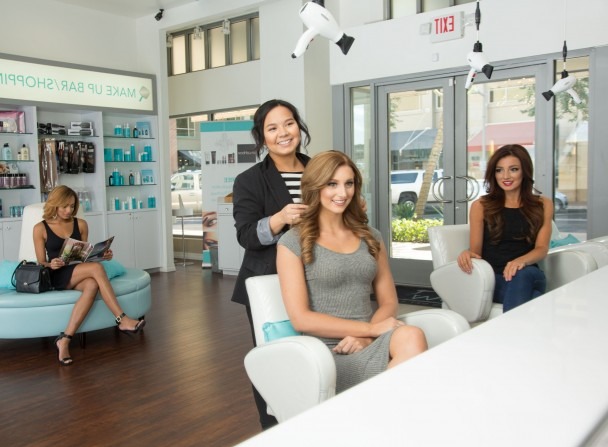 Investments $271,000
Franchise fee $35,000
Year Brand Started – 2010
Year Franchising Started – 2013
Offices – 8
Franchise details: Primp and Blow
Official site
Let us Primp and Blow you away! The concept to offer fast shampoo blow outs has quickly become one of the hottest, affordable luxuries in the beauty industry. With a Primp and Blow franchise you can tap into this $40 billion dollar market segment.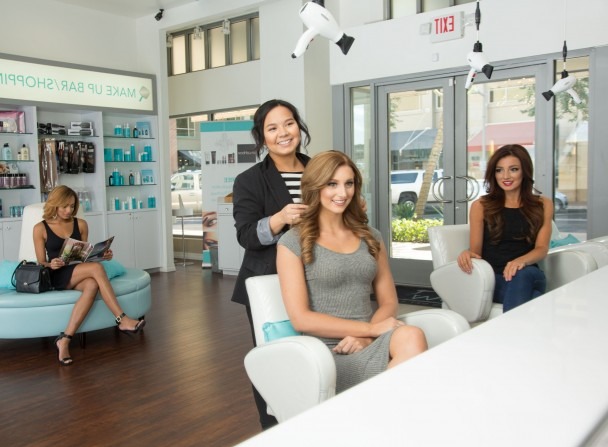 11. Nikita Hair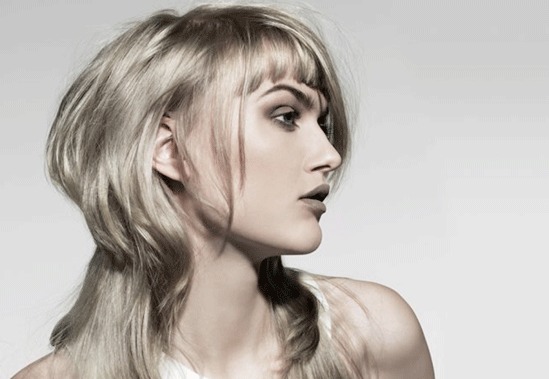 Investments $162,300
Franchise fee $39,000
Year Brand Started – 1984
Year Franchising Started – 2018
Offices – 1
Franchise details: Nikita Hair
Official site
The Nikita concept makes this franchise unique. This concept has been developed and tested during more than 34 years of the company's history, ensuring clients leave with great hair and a great feeling.
12. Heyday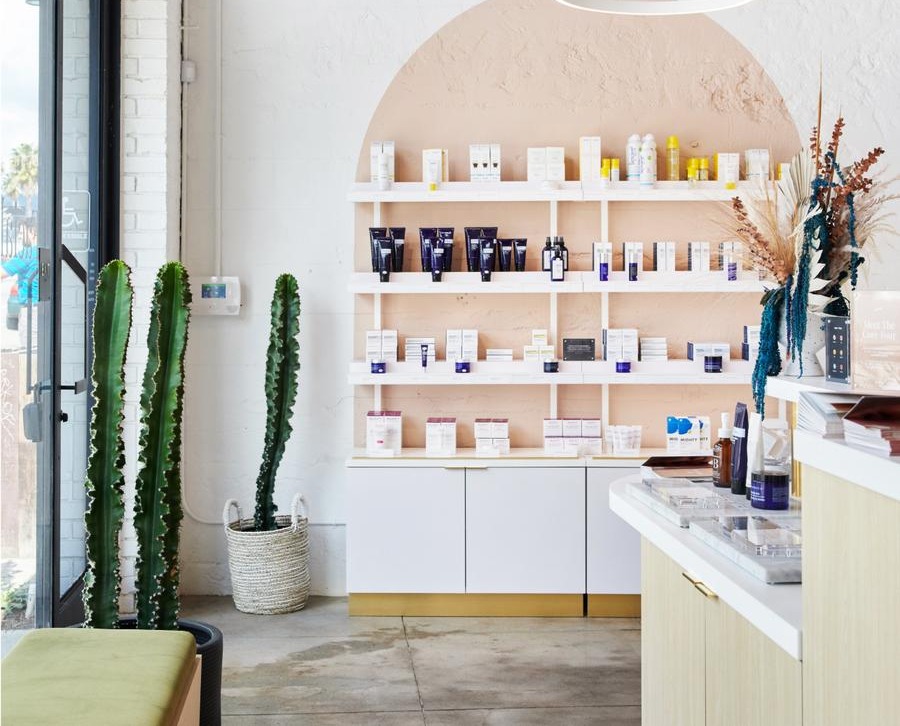 Franchise details: Heyday
Official site
Through a fleet of industry-leading physical stores, Heyday has made the facial experience more accessible and helps consumers achieve their skincare goals with the knowledge and care of talented estheticians. Heyday is changing how we take care of our skin redefining the future of the skincare industry for the modern consumer.
13. Beauty Lab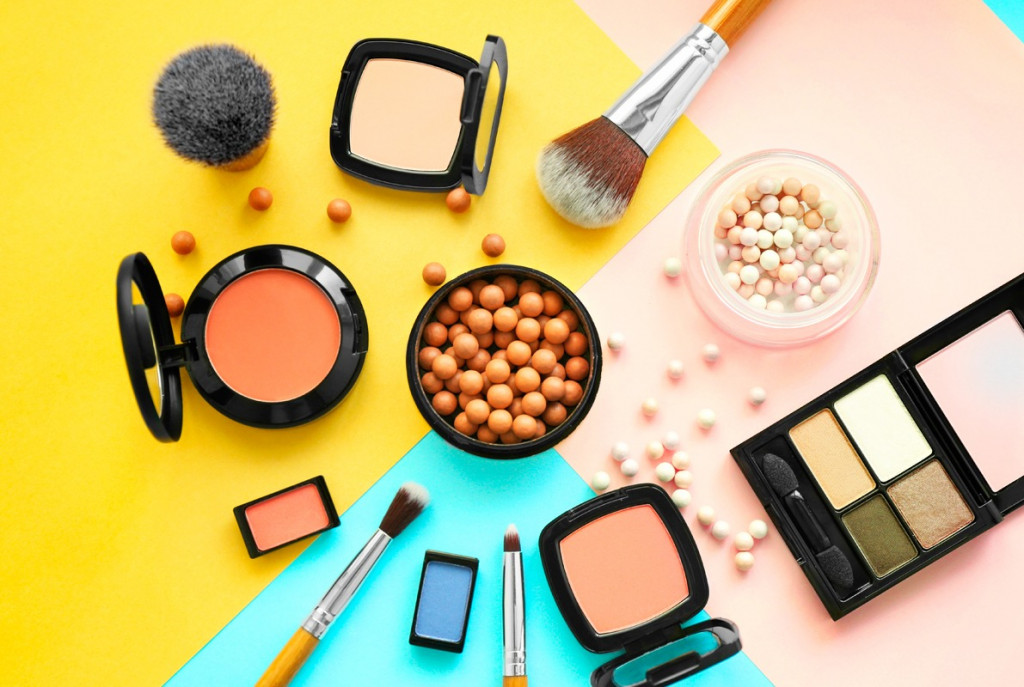 Franchise details: Beauty Lab
Official site
Here's your chance to own your very own Beauty Lab. A game-changing business model in an industry projected to have consistent growth. With all of the tools you need to be successful. Beauty Lab offers a new, revolutionary concept in the skin and body care industries.
14. Color Me Beautiful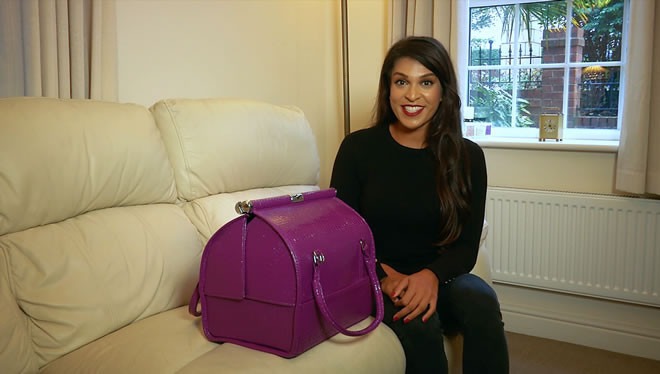 Franchise details: Color Me Beautiful
Official site
Grab a piece of the multi-billion dollar cosmetics market. The Color Me Beautiful, Flori Roberts, Adrien Arpel, Patti LaBelle and Gale Hayman of Beverly Hills brands are prestigious and affordable. Until recently, these brands were sold through department stores. In order to provide better client service, Color Me Beautiful recently changed it's focus to sell through well trained business owners.
15. The Lash Lounge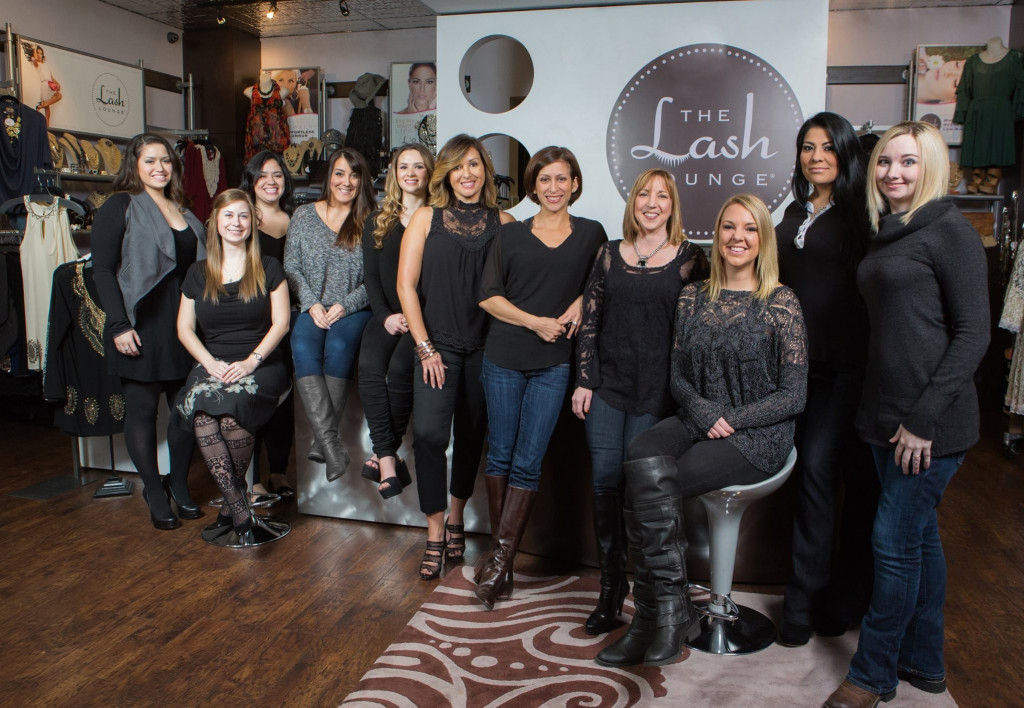 Investments $136,950
Franchise fee $29,900
Year Brand Started – 2006
Year Franchising Started – 2010
Franchise details: The Lash Lounge
Official site
The Lash Lounge has become the nation's ideal destination for a superior eyelash extension experience, and a remarkable business opportunity for those with the foresight and vision to take advantage of this emerging trend!
16. InShapeMD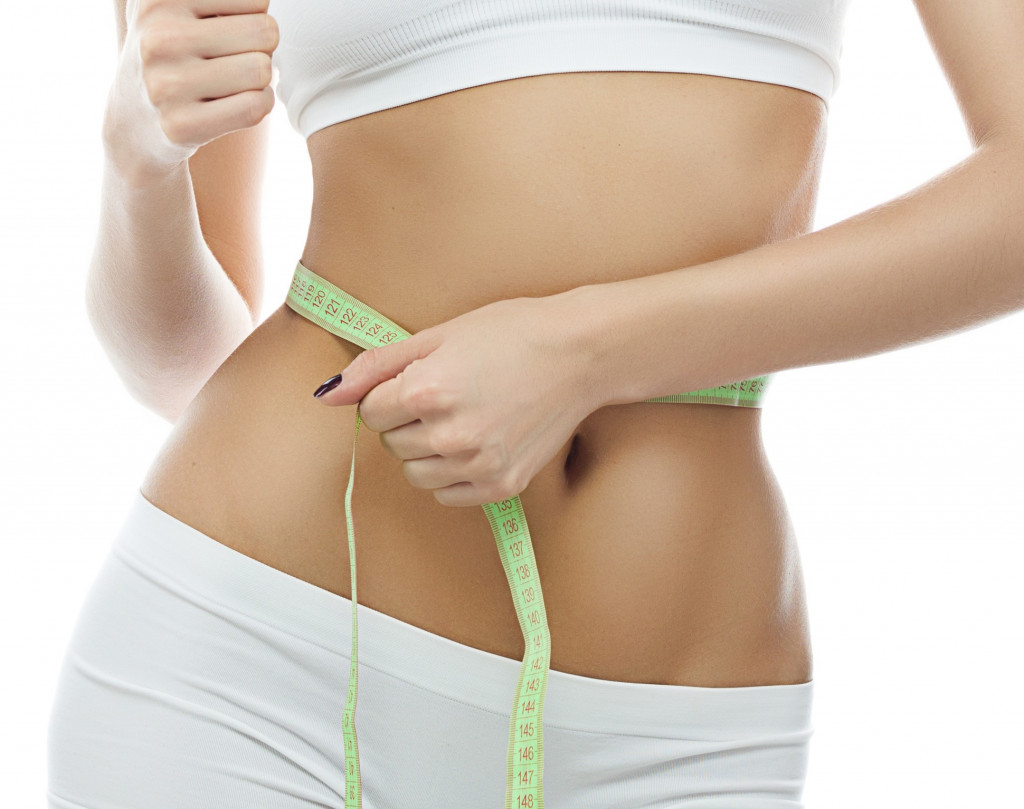 Investments $15,000
Year Brand Started – 2009
Year Franchising Started – 2009
Franchise details: InShapeMD
Official site
InShapeMD is prescription weight loss program. It's not just another weight loss diet with celebrity spokespeople and bad tasting, expensive food. It is a comprehensive, doctor-guided and personalized approach to weight loss and total wellness.
17. MiniLuxe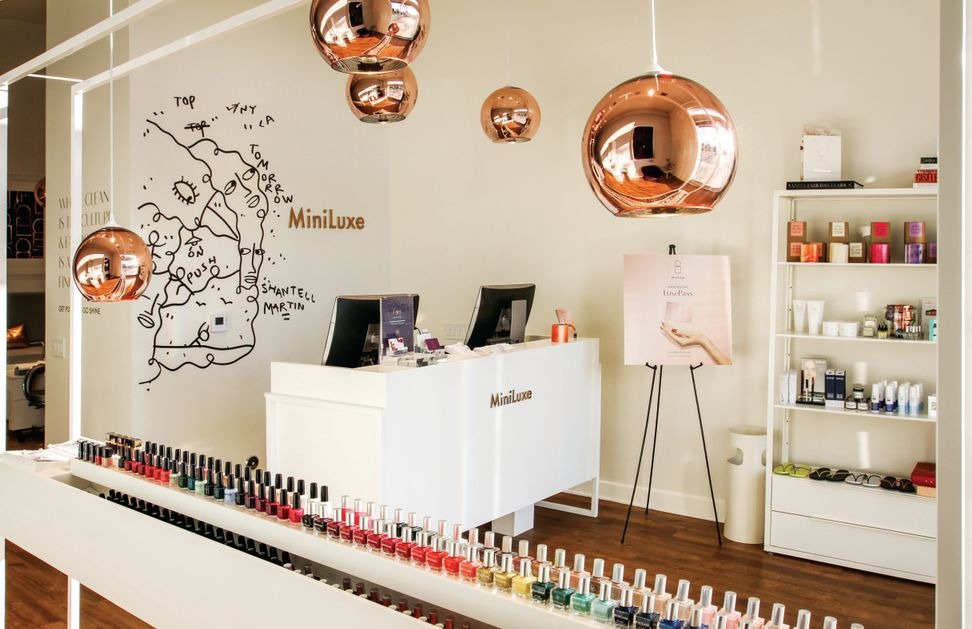 Investments $250,000
Year Brand Started – 2006
Year Franchising Started – 2010
Franchise details: MiniLuxe
Official site
An Opportunity to Own Your Own Independent Nail Salon Franchise…Without Feeling Like You're On Your Own. Now you have the opportunity to own a respected, attractive and rewarding nail spa business -- one that fosters a professional environment, and one that is backed by a full set of professional franchise support tools and services.