Restore More
A Rainbow International Restoration franchise is more than a business; it is a way to help people recover from loss by restoring value, stability and peace of mind. With services in mold removal, cleanup, water damage and fire and smoke damage, it's an industry less affected by the economy, and more driven by claims.
At Rainbow, our focus is on helping our franchisees meet and exceed their financial, professional and personal goals. As part of the Dwyer Group, our expertise lies in providing the right tools, support and environment to turn those goals and dreams into a reality. We see it happen every day. Why shouldn't it happen to you?
We Have the Experience, Reputation, and Resources You Need!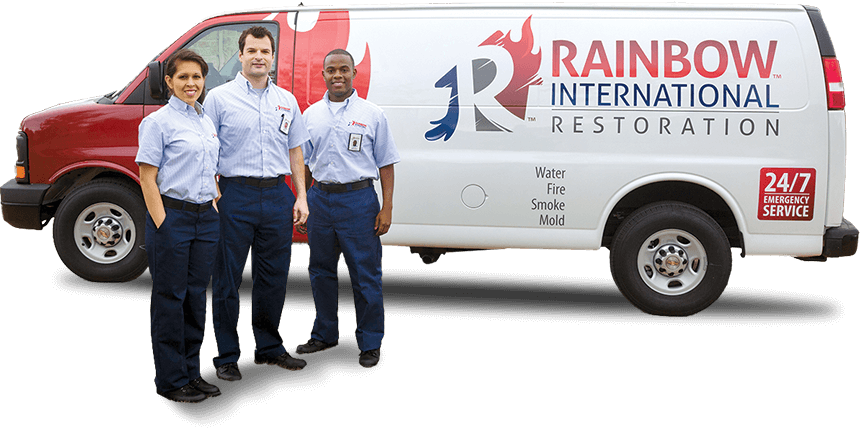 Rainbow International Restoration was established in 1980 - that's over thirty years of experience in the business. The combination of your energy and ambition with the experience and expertise of a larger company is explosive in its potential for success.
Marketing Strategies/Integrated Marketing Help: With Rainbow International Restoration, your marketing strategy is already in place. At Rainbow, our marketing team of experts is on the leading edge of current and forthcoming marketing trends.
Preferred Vendor Discounts: With the power of our preferred vendor discount and rebates program, we are able to offer supplies and products to our franchisees at discounted prices not available to independent business owners.
The Dwyer Group Approach: The Dwyer Group has long tradition of treating people and their homes the right way has given our companies a reputation of quality and respect. We work with you to grow your business, so you work ON it and not IN it.
Regional and National Conferences: Rainbow International Restoration and the Dwyer Group offer regional and national conferences to give franchisees the opportunity to gather, share and learn together. 
Territory: Rainbow International Restoration franchisees are provided a designated, mutually agreed upon territory.
Take the Next Steps
Request more information using the form below, and you will be contacted by the Franchise Developer in your area who will work with you to see if Rainbow is right for you.