Here is the top 30 Best Window & Blind Cleaning Franchises you can start in USA:
1. Chem-Dry Carpet Cleaning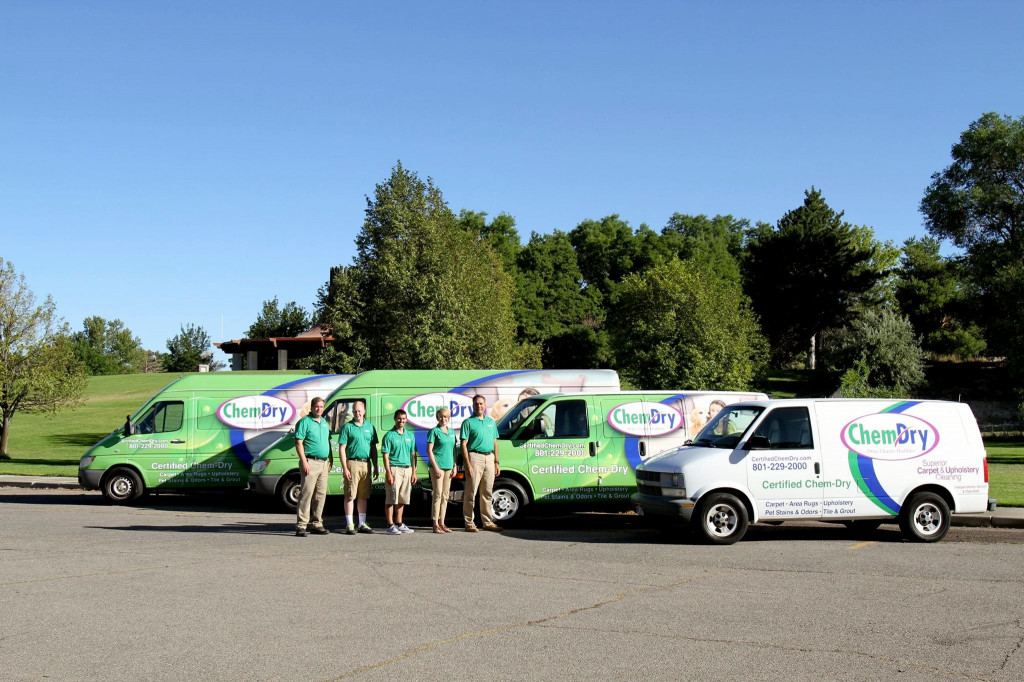 Investments $56,495
Franchise fee $23,500
Year Brand Started – 1977
Year Franchising Started – 1978
Offices – 3536
Franchise details: Chem-Dry Carpet Cleaning
Official site
Carpet cleaning is a massive market. Every year, home and business owners install an estimated 10 billion square feet of new carpet, and all of it has to be cleaned. Carpet makes up more than 52 percent of all residential floor coverings in the United States, and Chem-Dry has devised a better way to clean it and keep it clean.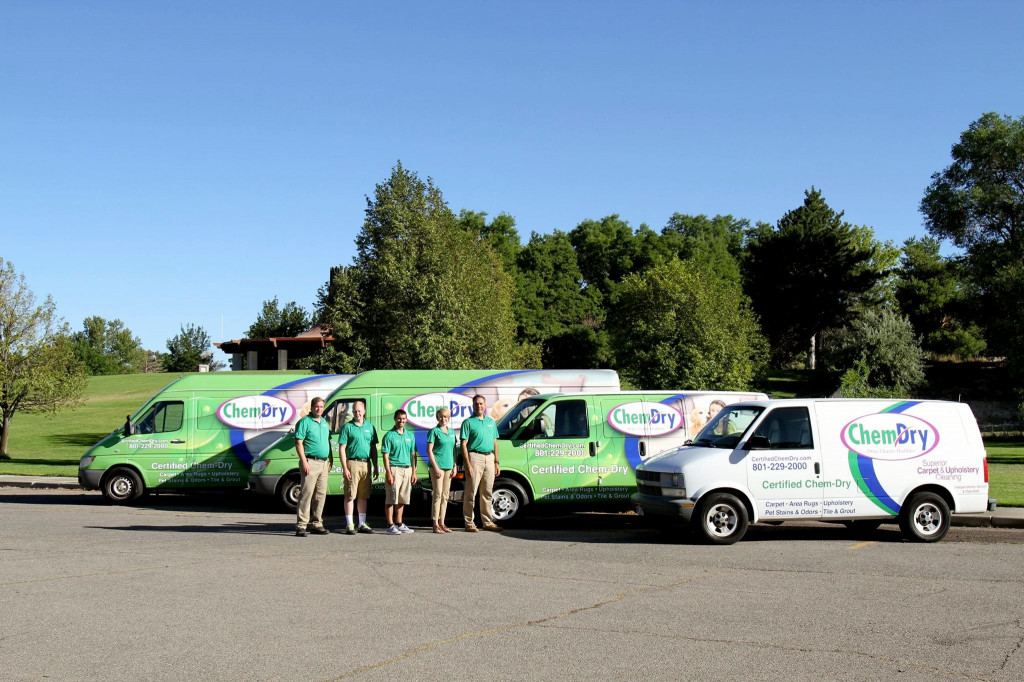 2. Anago Cleaning Systems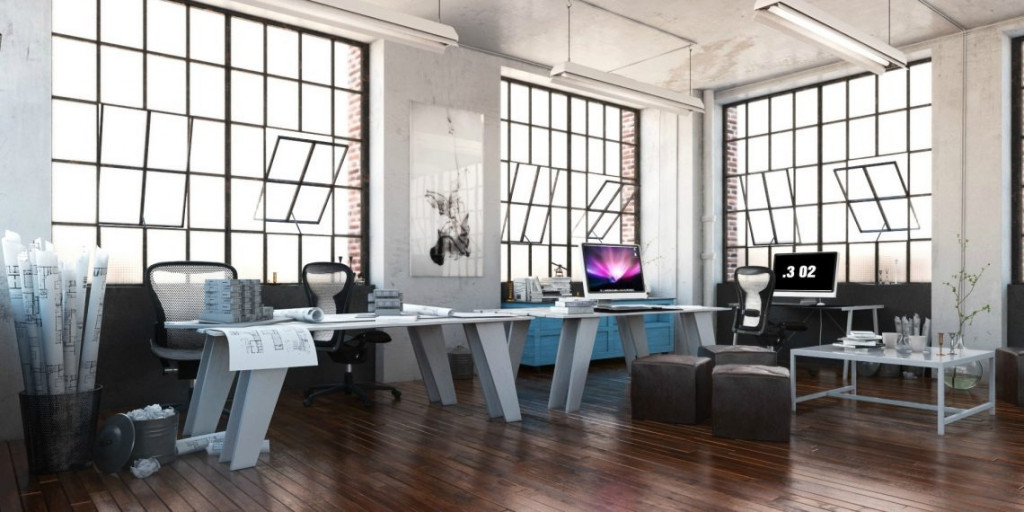 Investments $197,000
Year Brand Started – 1989
Year Franchising Started – 1991
Offices – 1503
Franchise details: Anago Cleaning Systems
Official site
The Anago Cleaning Systems Master Franchise Business model is simple: You are the Franchisor in your exclusive territory and you sell Janitorial or Unit Franchises to individuals looking to open a cleaning business. Simultaneously, you will sell cleaning contracts, B2B, distribute them to the Unit Franchisees, and earn royalties over the life of each contract.
3. The Maids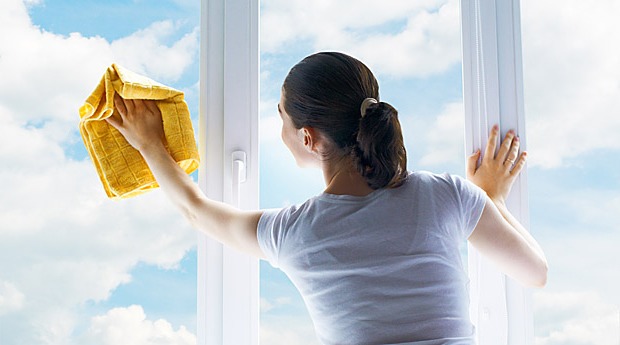 Investments $80,150
Franchise fee $12,500
Year Brand Started – 1979
Year Franchising Started – 1981
Offices – 1347
Franchise details: The Maids
Official site
The Maids International has been distinguished as the #1 residential cleaning franchise by Entrepreneur magazine. The Maids provides comprehensive training, support, and exclusive territory. With The Maids, you can build a great business to achieve the lifestyle you desire with nights, weekends and holidays off.
4. Budget Blinds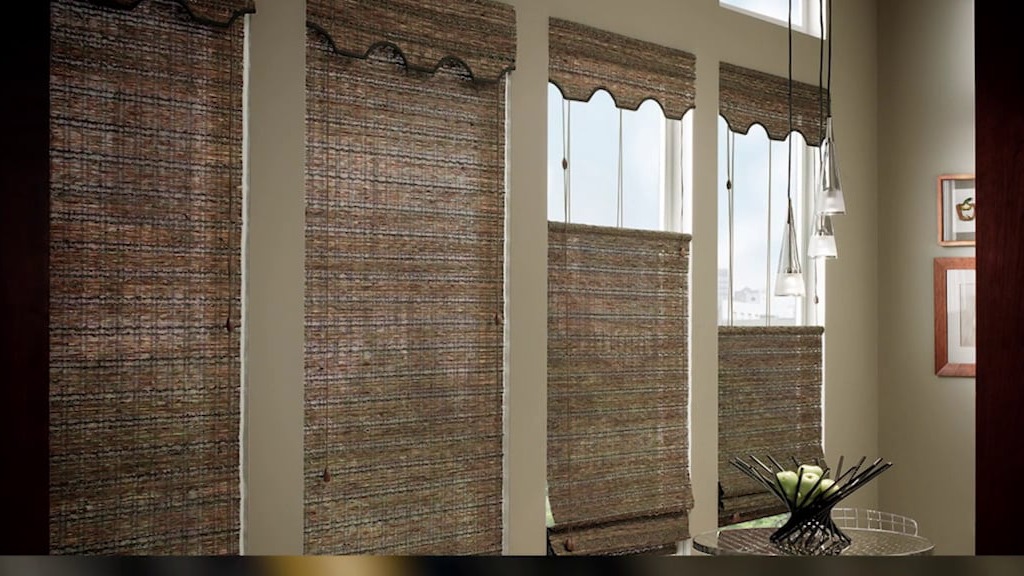 Investments $104,950
Franchise fee $89,950
Year Brand Started – 1992
Year Franchising Started – 1994
Offices – 1152
Franchise details: Budget Blinds
Official site
For over a decade, Budget Blinds has been an industry leader in window coverings and one of the fastest growing organizations in the history of franchising. We are ranked the #1 franchise in our industry by Entrepreneur magazine; among the Top 200 Franchise Chains by Worldwide Sales in Franchise Times' Top 200; and #12 in the Top 50 Large Franchise Systems in Franchise Business Review's Franchisee Satisfaction Survey.
5. Fish Window Cleaning Services Inc.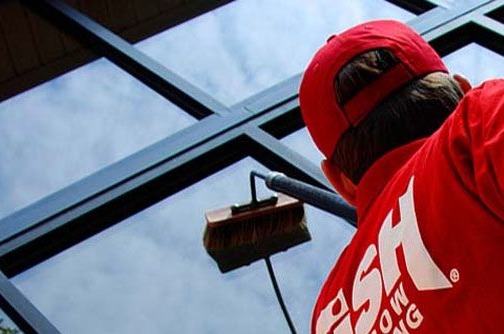 Investments $83,225
Year Brand Started – 1978
Year Franchising Started – 1998
Offices – 272
Franchise details: Fish Window Cleaning Services Inc.
Official site
Mike Merrick founded Fish Window Cleaning in January 1978. Based on growing demand and his success, Mike realized there was a need for this service in other markets. He used his 20 years of experience to create the Fish Window Cleaning franchise system. In 1998, the first FISH franchise opened in Tampa, FL, and from there, FISH became the world's largest window cleaning company with over 200 franchisees coast-to-coast.
6. Smart View Window Solutions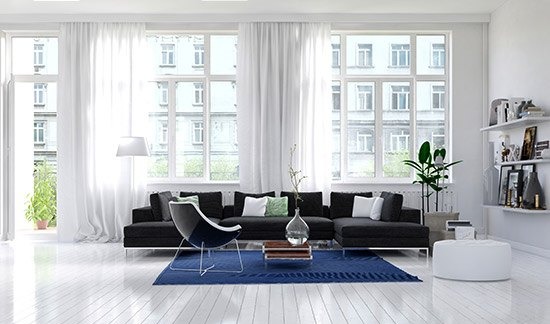 Investments $100,000
Franchise fee $25,000
Year Brand Started – 1988
Year Franchising Started – 1988
Offices – 195
Franchise details: Smart View Window Solutions
Smart View Window Solutions, a new franchise offering by Moran Industries, Inc., occupies a strategic position in the window film industry, providing entrepreneurs with the mean to start a home/mobile based business offering superior customer service with the fair and honest pricing for a minimal investment.
7. Glass Doctor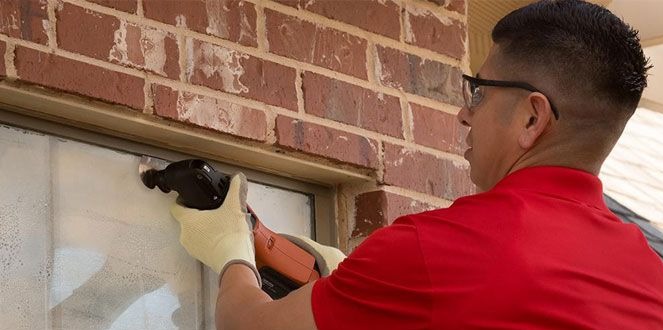 Investments $128,800
Franchise fee $35,000
Year Brand Started – 1962
Year Franchising Started – 1977
Offices – 180
Franchise details: Glass Doctor
Official site
The possibility of taking on business ownership is exciting. It's a big decision, but one that can result in a lifetime of financial, professional, and personal rewards. The flat glass installation business is a $5 billion dollar industry, with auto glass repair an additional $127,000 annually (Ibisworld.com). Glass Doctor is a solid, necessity-based business with offering diversity to consumers.
8. Floor Coverings International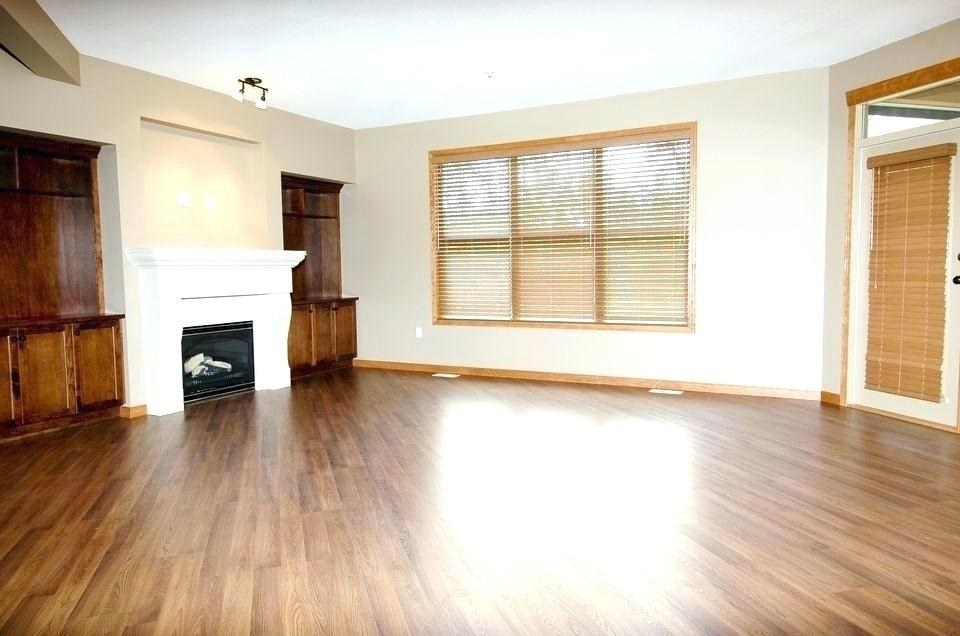 Investments $153,400
Franchise fee $54,900
Year Brand Started – 1988
Year Franchising Started – 1989
Offices – 166
Franchise details: Floor Coverings International
Official site
At Floor Coverings International, a leader in the mobile flooring business, we lay inspiration and beauty at the feet of our customers. Homeowners are increasingly busy and want to be able to make their home improvement decisions in the comfort of their own home. At Floor Coverings International we do this by delivering a customized and personalized flooring solution truly unique to each customer, without them ever having to leave home.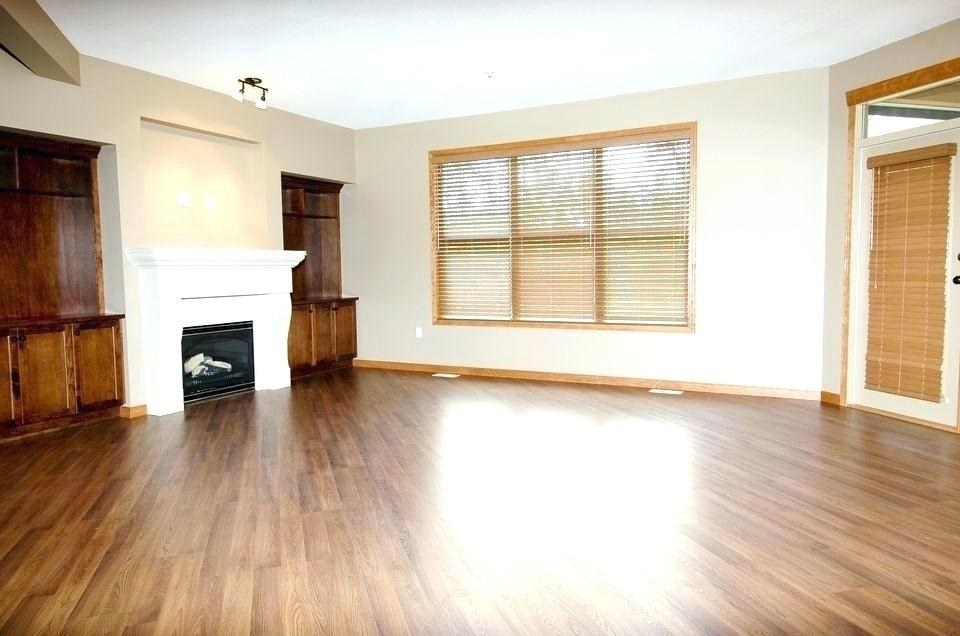 9. Window Genie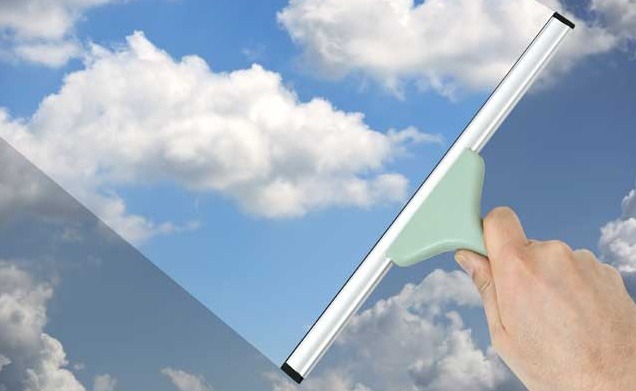 Investments $90,800
Year Brand Started – 1994
Year Franchising Started – 1998
Offices – 112
Franchise details: Window Genie
Official site
You probably already know that Window Genie "cleans windows and a whole lot more." While that "whole lot more" does mean additional services, it's also about a culture 20 years in the making. The Window Genie culture is deeply rooted in integrity, ethics and a sincere desire to help our franchise partners succeed. Franchise owners represent the Window Genie brand and culture by running their businesses based on professionalism, reliability, loyalty and service.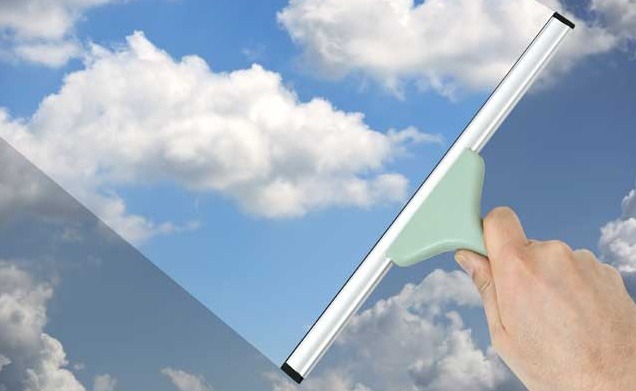 10. The Screenmobile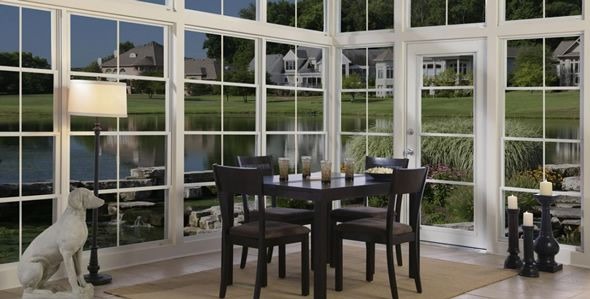 Investments $83,794
Franchise fee $39,500
Year Brand Started – 1982
Year Franchising Started – 1984
Offices – 103
Franchise details: The Screenmobile
Official site
Screenmobile is the nation's largest mobile window screen repair business, with over 100 franchise owners, and growing. We specialize in window, door and patio porch screen and solar shading products. For over 35 years, with no national competitors, our franchise owners have enjoyed years of growth and success, as we continue to pioneer this industry. Learn more about the opportunities with our unique home services and home improvement franchise concept!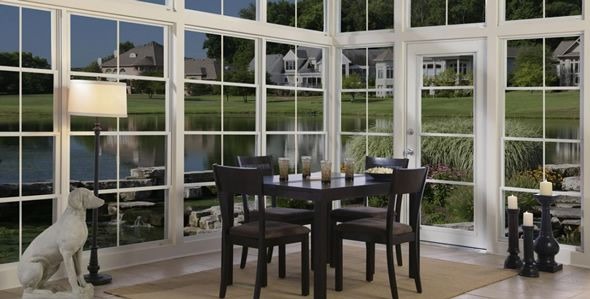 11. MFS Trade School Virus Disinfection Business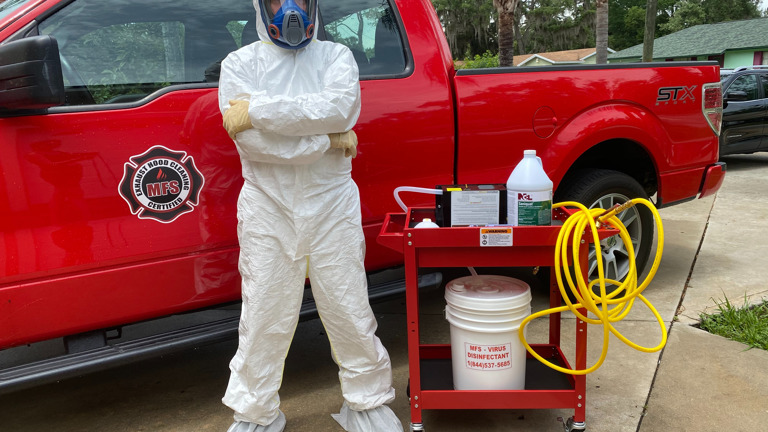 Investments $2,300
Offices – 100
We are the MFS Trade School, offering online training and certification on how to start your own Virus Disinfection business! We teach you evertyhing on how to build a great lucrative business needed by EVERYONE!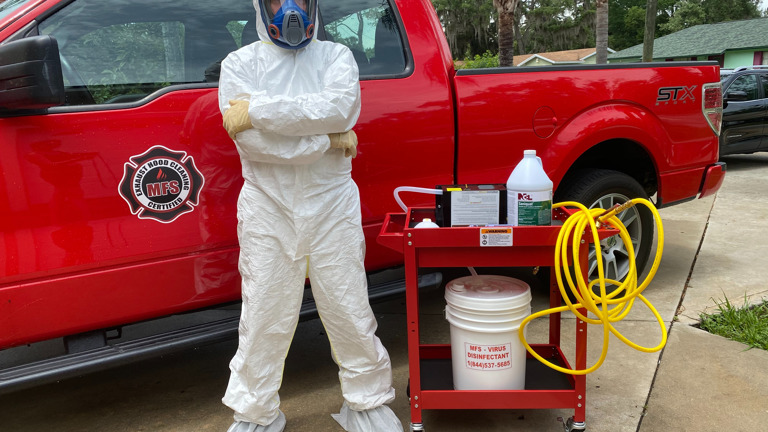 12. Gotcha Covered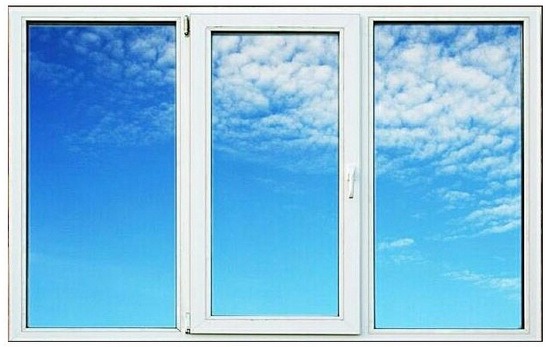 Investments $75,000
Year Brand Started – 1991
Year Franchising Started – 2001
Offices – 79
Franchise details: Gotcha Covered
Official site
A Gotcha Covered franchise is inexpensive and allows you to succeed by marketing your business as if you had a costly retail location, instead of cold calling and knocking on doors. Every other option in this price range requires very aggressive selling. We do not, and our franchisees close sales 70% to 90% of the time.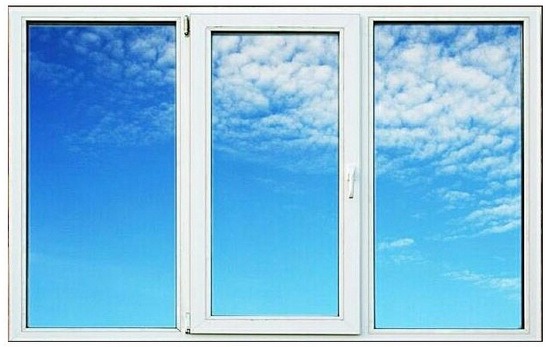 13. Showhomes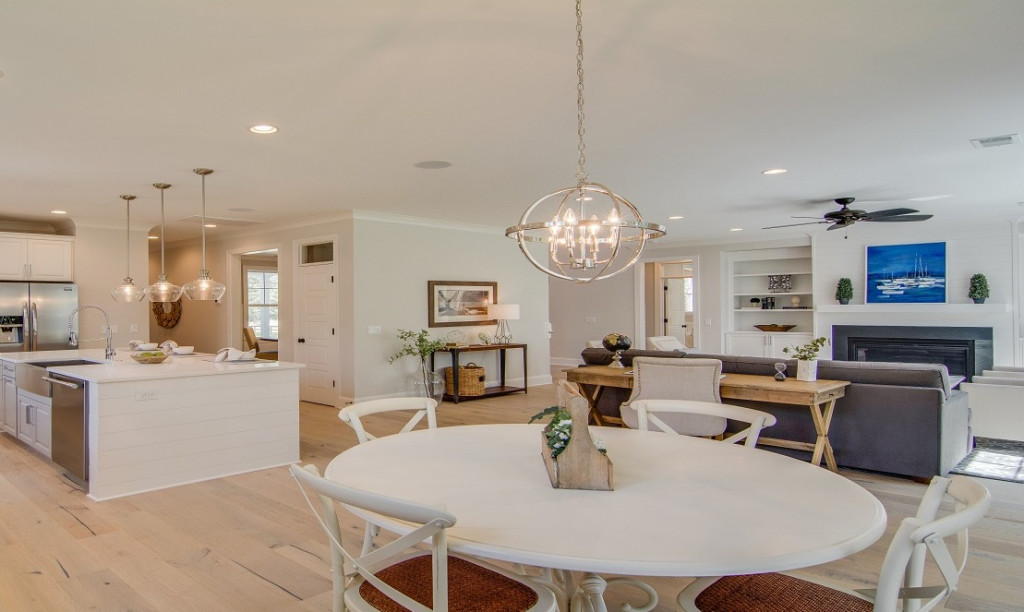 Investments $50,700
Franchise fee $39,900
Year Brand Started – 1986
Year Franchising Started – 1994
Offices – 60
Franchise details: Showhomes
Official site
Showhomes is the largest national home staging franchise. We transform vacant houses – often seen by buyers as stale, lifeless, unappealing – into fully-furnished, inviting, valued Showhomes. Now in our third decade of service to homeowners and their realtors, we've become America's premier home staging service coast-to-coast.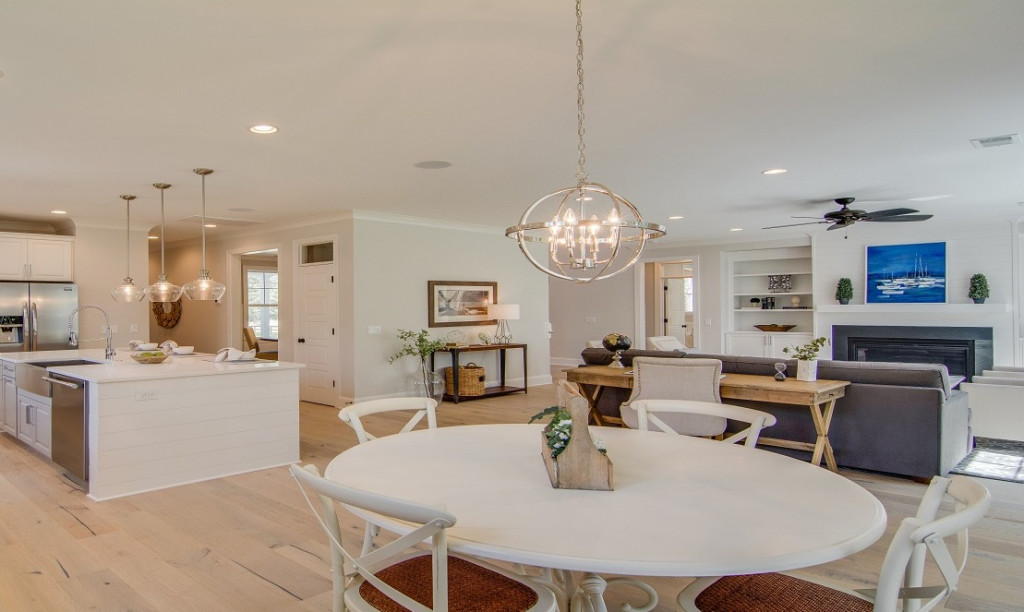 14. Bloomin' Blinds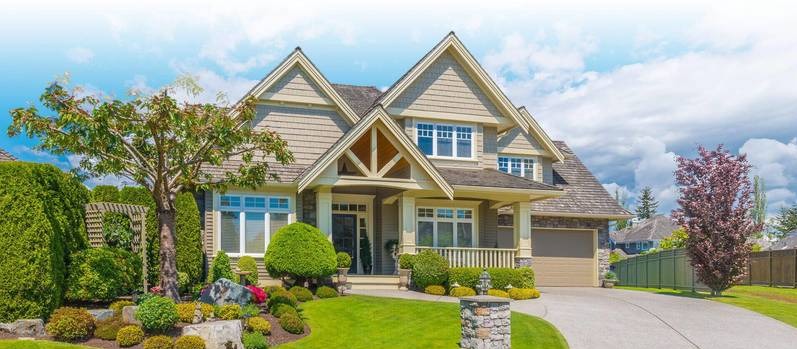 Investments $49,070
Franchise fee $35,000
Year Brand Started – 2001
Year Franchising Started – 2014
Offices – 54
Franchise details: Bloomin' Blinds
Official site
Every day, we tell our customers: if your blinds aren't becoming to you, they should be coming to us! And guess what? They do. That's because Bloomin' Blinds is known for excellence, professionalism, and customer service. We're a family owned, family operated, and family driven company—trusted by homeowners and business owners alike. We have built a reputation that helps our franchisees achieve success in their personal and professional lives.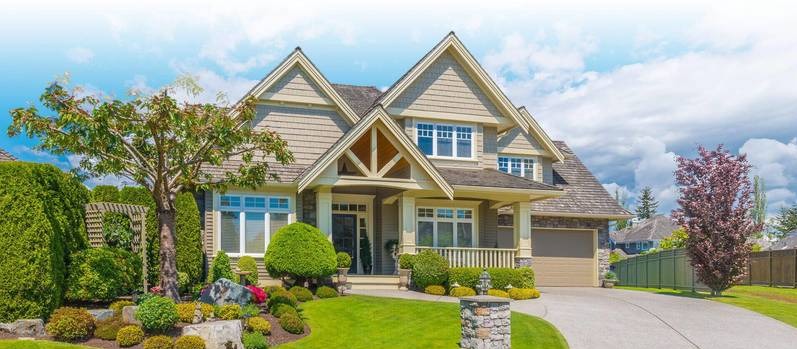 15. GarageExperts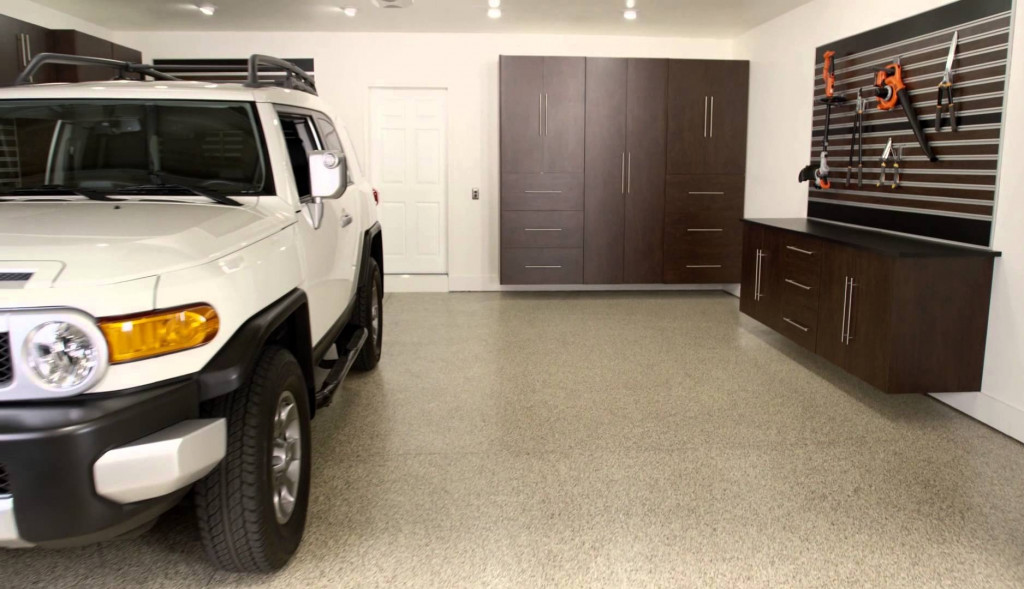 Investments $48,497
Franchise fee $15,000
Year Brand Started – 2008
Year Franchising Started – 2008
Offices – 47
Franchise details: GarageExperts
Official site
Garage Experts® is a national franchise system that specializes in the installation of Garage Floor Coatings, Garage Storage Cabinets, Garage Ceiling Racks and Garage Slat-Wall. Each franchise goes through an extensive 5 day training program where they learn how easy it is to install our floor coatings and storage products.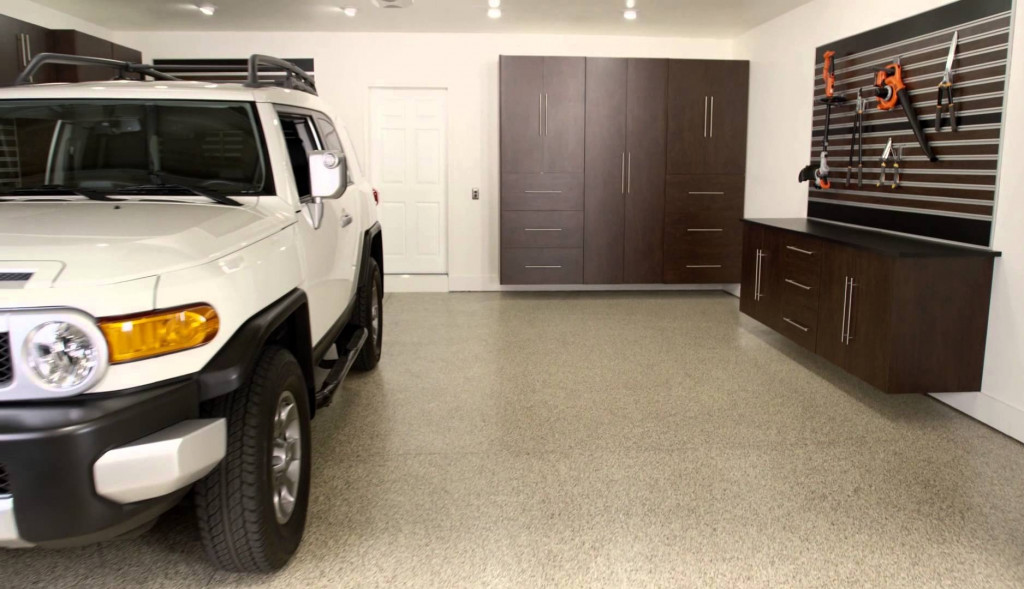 16. Window Washing Wealth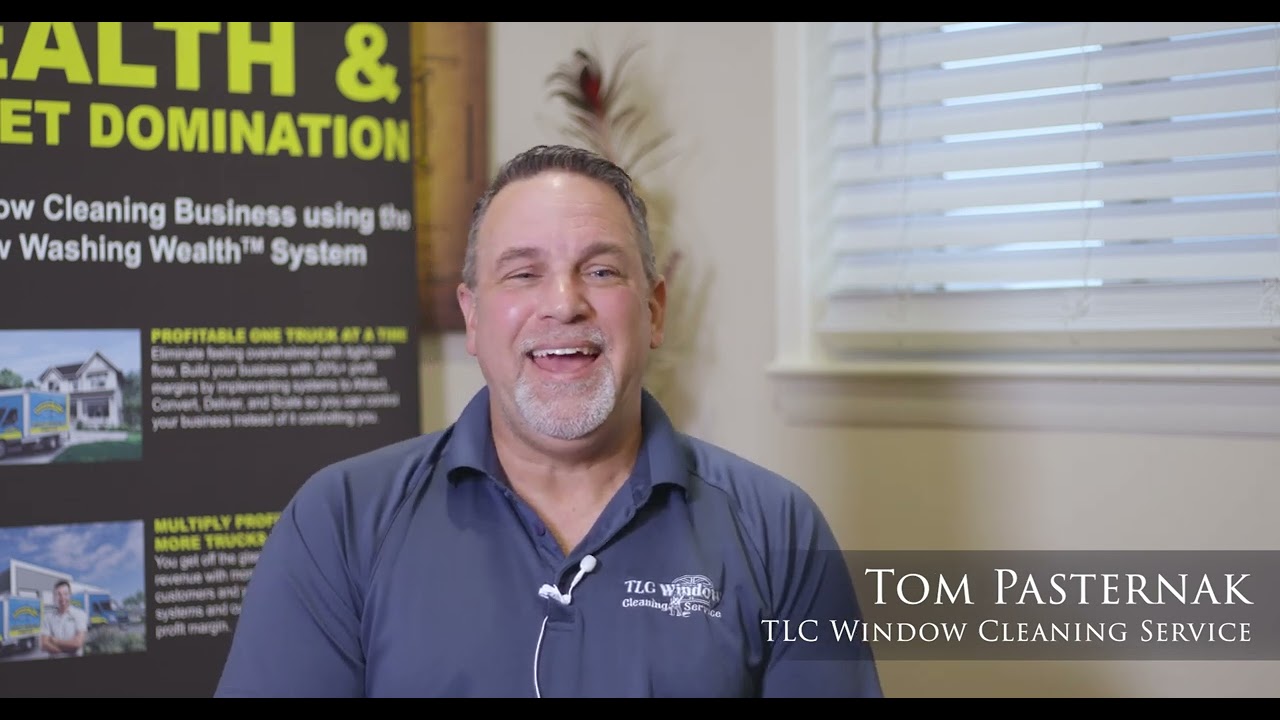 Investments $500
Franchise fee $4,730
Offices – 40
Window Cleaning and Pressure Washing Services make for an ideal business. Why? Because unlike the Block Buster Video Stores, Smith Corona Typewriters of the past, and here today – gone tomorrow franchises; glass and concrete is not going anywhere. Both have been around for 100 + years giving you a business you can count on for years to come.
17. Sani-Spray Electrostatic Spray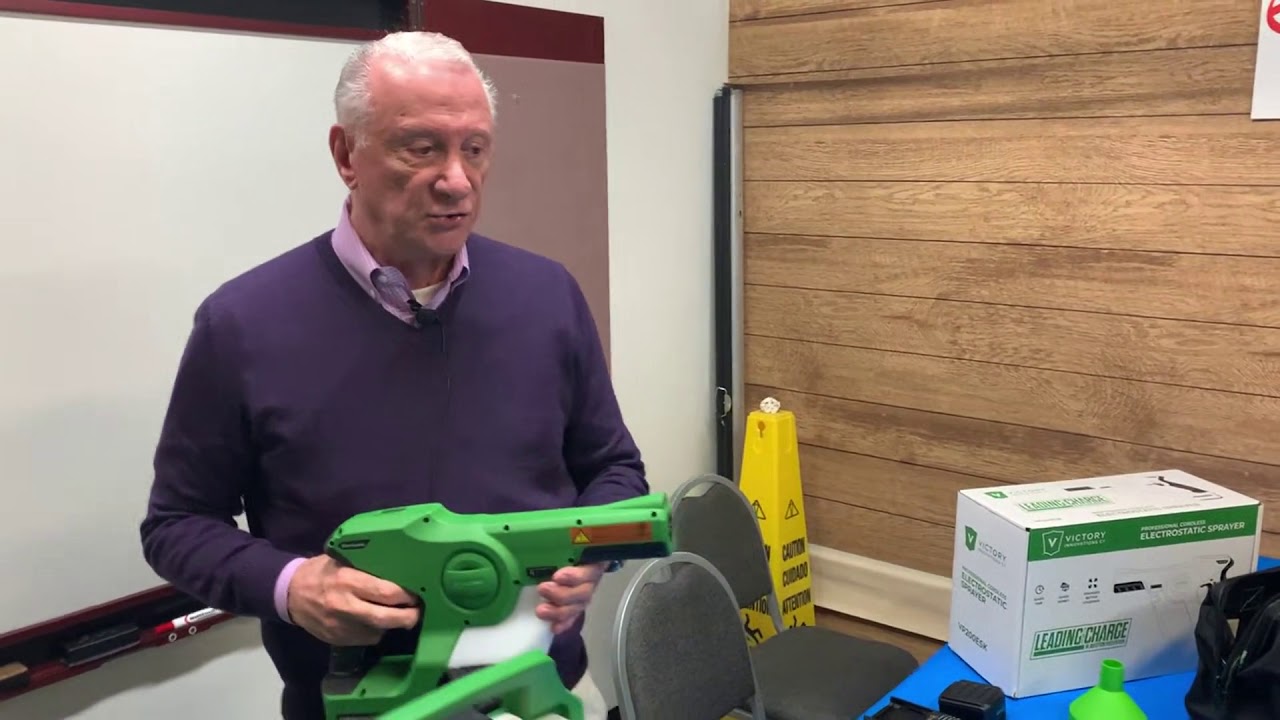 Investments $1,795
Offices – 10
Electrostatic spraying is a method of applying a coating, cleaner, disinfectant, or other liquid to a surface by applying an electric charge to the liquid solution. Electrostatic spray technology was invented in the 1930s to improve spray disposition. It was popularized in the 1940s by the auto industry, where it was used to more efficiently paint cars and trucks. In the 1980s, the technology emerged in the agriculture industry as a method to apply pesticides to crops. Over the last few years, electrostatic spray technology has found its way into the cleaning industry as an efficient new way for cleaning professionals to apply cleaners, sanitizers, and disinfectants across facility types and surfaces.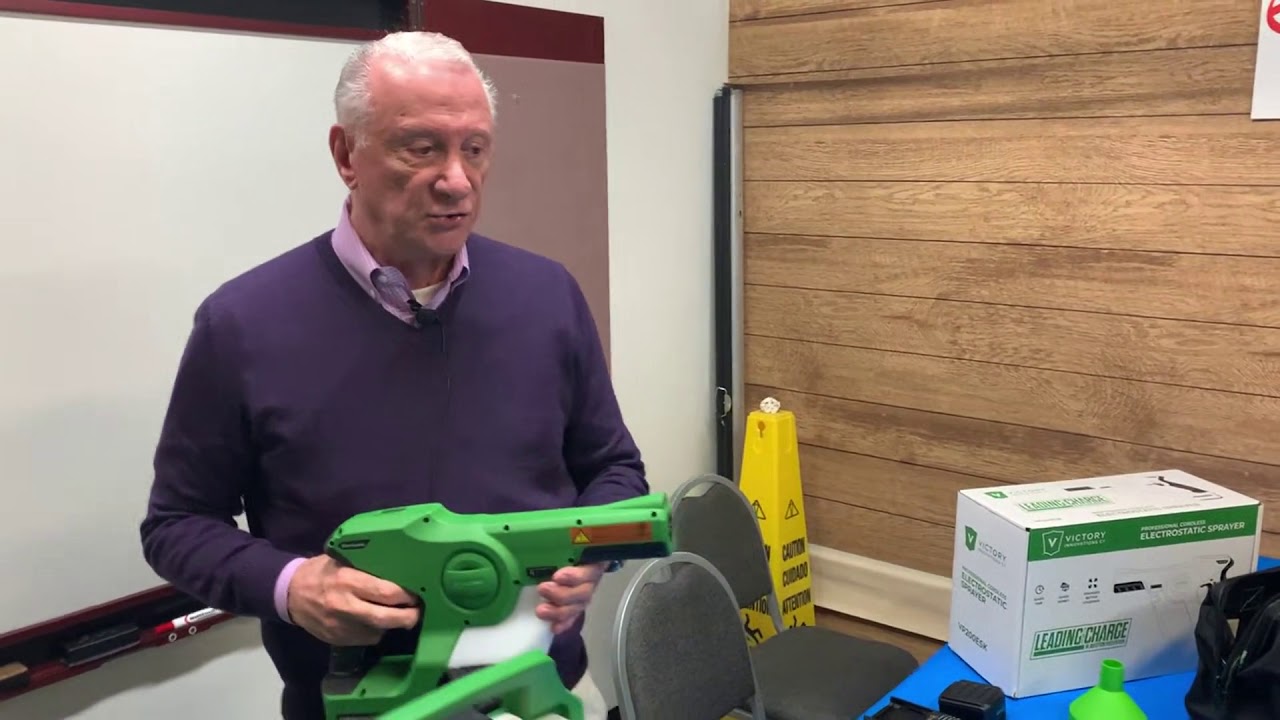 18. Made in the Shade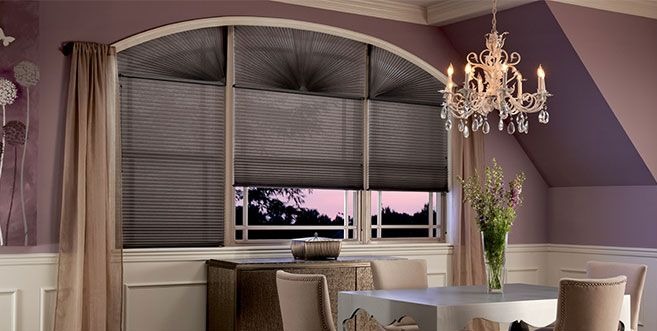 Investments $44,900
Year Brand Started – 2004
Year Franchising Started – 2004
Offices – 1
Franchise details: Made in the Shade
Official site
We created our custom window coverings franchise opportunity with your success in mind! For more than 13 years, Made in the Shade Blinds and More has empowered entrepreneurs across North America to offer a convenient, shop-at-home service for window treatments and more! We are committed to providing our franchisees with top-of-the-line products, quality training and a lifetime of support to become the experts in their industry.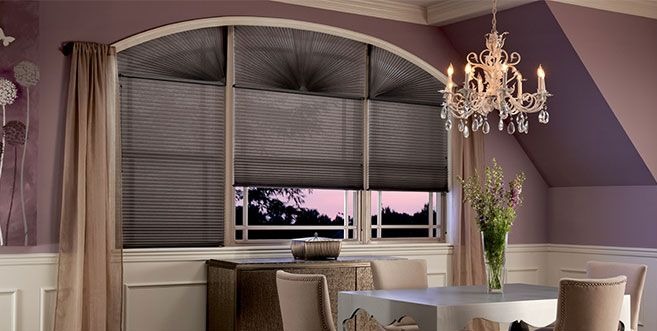 19. The Go To Crew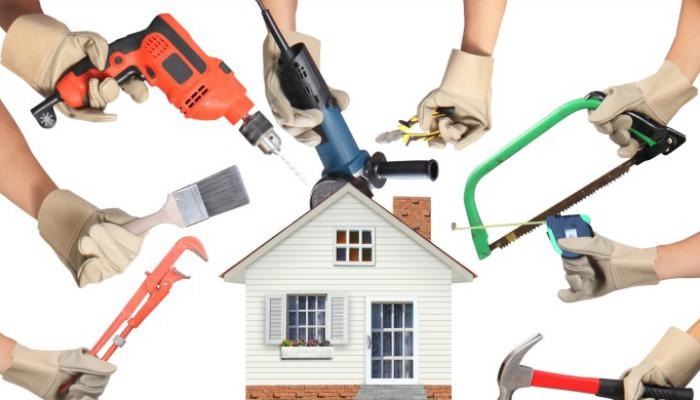 Investments $100,000
Franchise fee $50,000
Year Brand Started – 1978
Year Franchising Started – 2018
Offices – 1
Franchise details: The Go To Crew
We are a company that has undertaken steps to position ourselves as a one-call and one-click provider of home services to a vast universe of home-owners who value their time and truly understand the advantages of dealing with a competent and reliable company like us.
20. Gorilla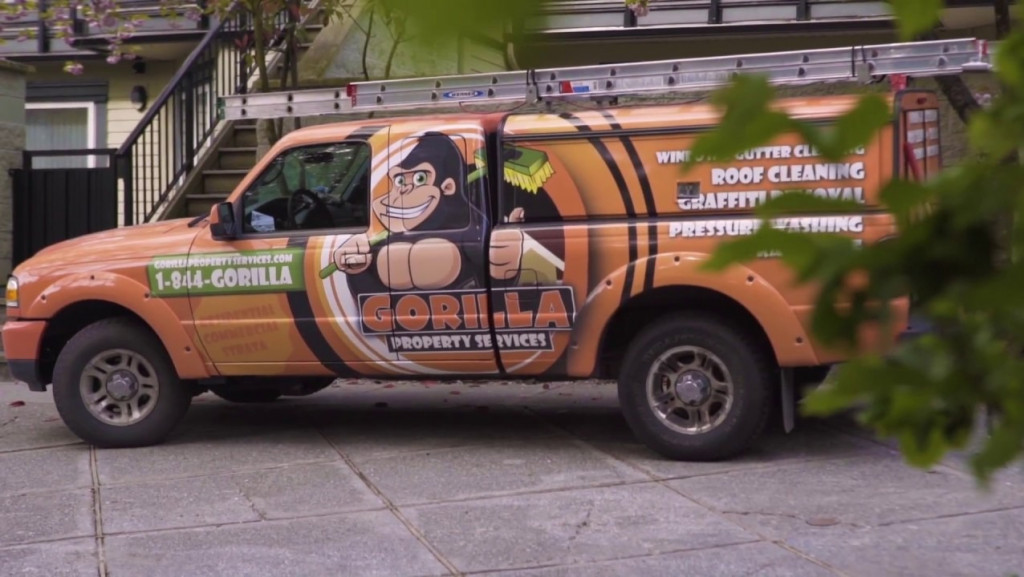 Investments $50,000
Franchise fee $15,000
Franchise details: Gorilla
Official site
At Gorilla, we have diversified the company from becoming not just a "Window Cleaning Company", but being the industries "Total Package", honing in on and perfecting all aspects of the Top 7 Services in the Exterior Property Maintenance Industry… You're gonna love it!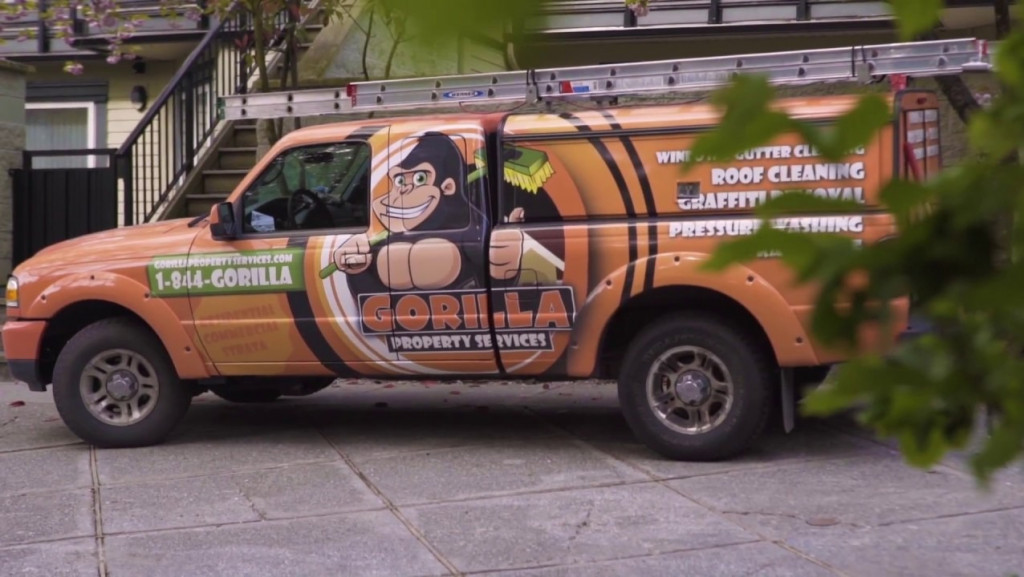 21. EcoMaids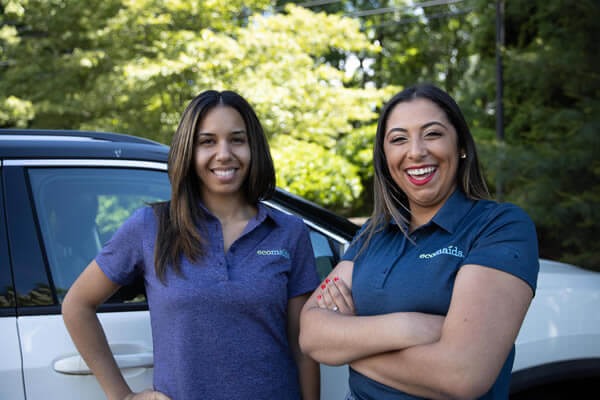 Franchise details: EcoMaids
Official site
EcoMaids is the leading innovator of environmentally responsible, non-toxic residential cleaning services for families throughout the country. You will experience real success with targeted territories, the best in training and support and partnership, discounted pricing. If you have $60k of capital to invest, ecomaids may be the right cleaning franchise for you.
22. Universal Windows Direct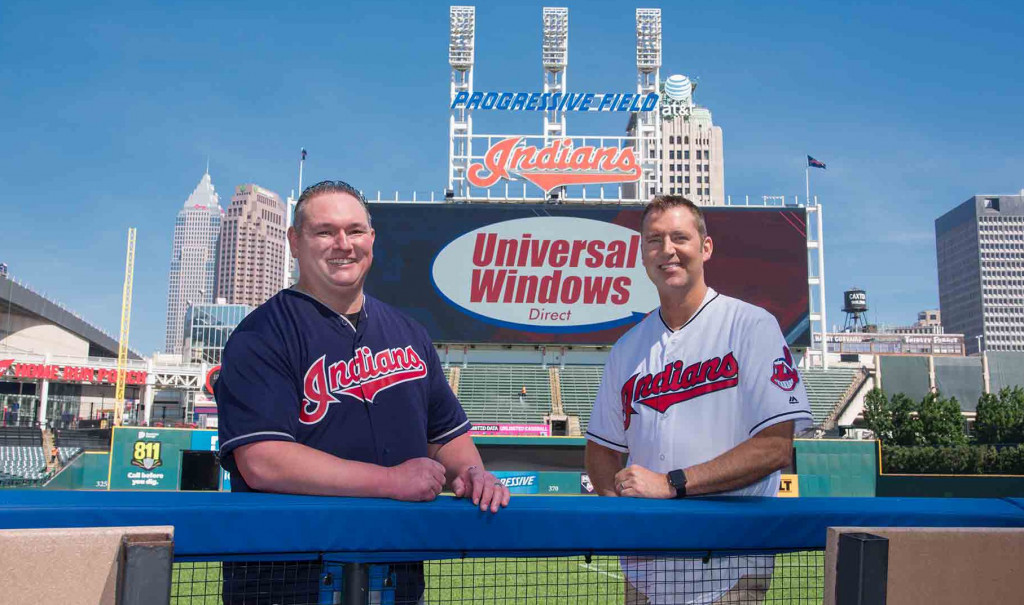 Investments $60,000
Franchise fee $40,000
Year Brand Started – 2002
Year Franchising Started – 2007
Franchise details: Universal Windows Direct
Official site
Year after year, Universal Windows Direct is ranked as one of the top exterior remodeling companies in the nation. Universal Windows Direct dealership owners, nationwide, are living better lives. Owners have more time for loved ones and recreation. Partnering with Universal Windows Direct provides a pathway to financial freedom to achieve your personal goals.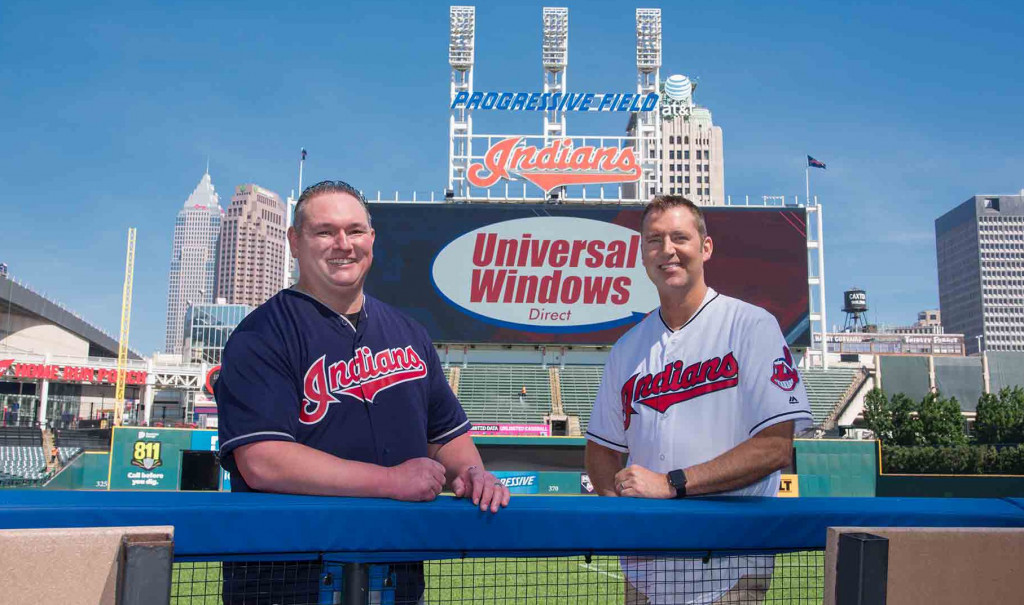 23. Crushr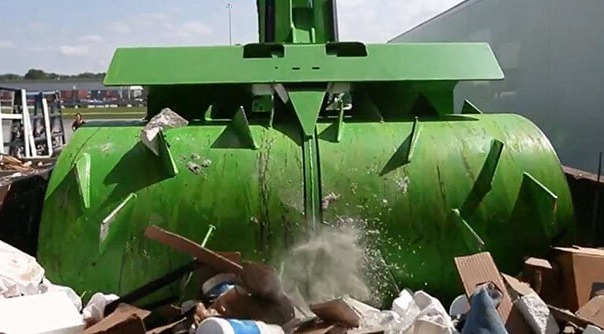 Investments $227,950
Franchise fee $30,000
Franchise details: Crushr
Official site
Built by an experienced businessman with nearly 30 years owning and operating some of the country's most well known franchise brands, our CEO understands what it takes to build a successful brand. We aren't in business just to brag about the number of franchises we've sold (no outside sales firm used here). We are here to build the leading mobile compaction brand.
24. ACME Blinds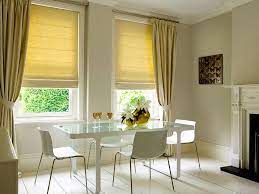 Year Brand Started – 2006
Year Franchising Started – 2006
ACME Blinds is a family-owned company with a team of highly trained partners ready to help customers anywhere in Ireland. With over 30 locations nationwide, they are Ireland's largest blinds network. They have an unrivalled range of blinds for all your needs, including roller blinds, vertical blinds, venetian blinds, pleated blinds, roman blinds, wooden blinds and conservatory blinds. They also have an extensive range of awnings & canopies, shutters and fly-screens for both domestic and commercial theme.
25. Amazing Clean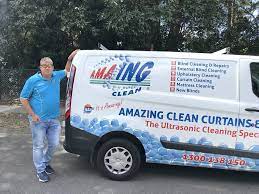 Year Brand Started – 1994
Year Franchising Started – 1999
Amazing Clean Blinds specialise in the glamour side of home and office window furnishing maintenance. They clean and repair of all types of internal blinds using the latest ultrasonic equipment. It's a happy business too, because their clients simply can't believe their eyes when they return their blinds! And that's a nice easy way to do business, by exceeding their expectations.
26. Apollo Blinds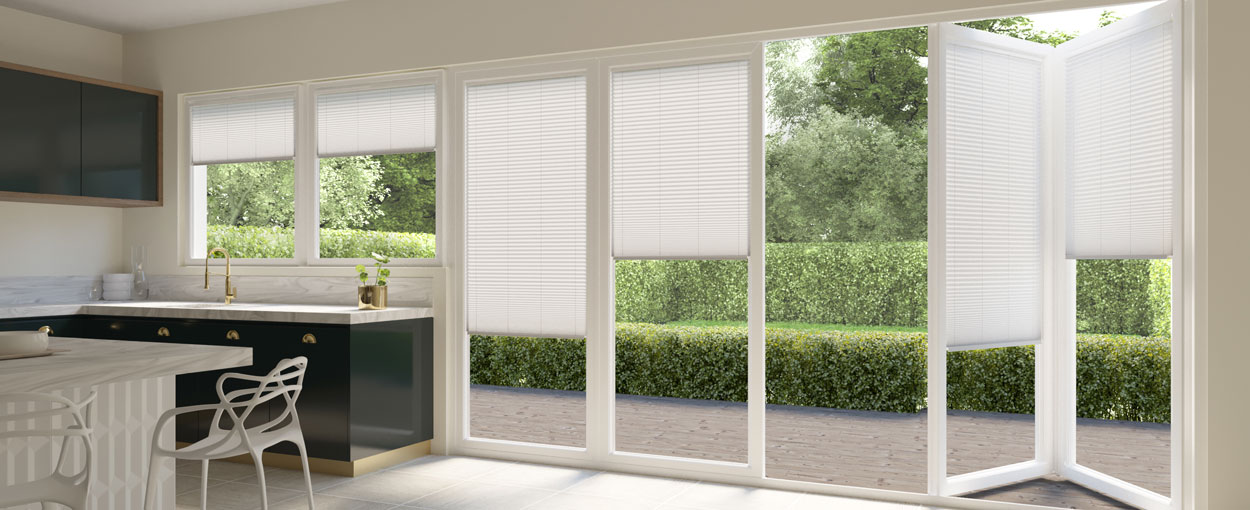 Year Brand Started – 1972
Year Franchising Started – 1972
Apollo Blinds is the UK and Ireland's leading retailer of window blinds, awnings and shutters. They have stores right across the UK and Ireland showcasing the widest selection of blinds and window accessories. Customers can select from the most comprehensive collections of Vertical, Venetian, Roller, Conservatory, Wooden and Pleated blinds as well as stunning awnings and shutters. Within each store there are experts on hand to provide advice in providing inspiring ideas to help every customer find the perfect blind for every room in their home.
27. Blind Man of America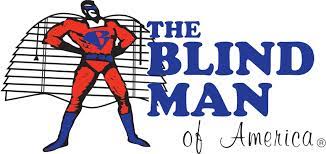 Year Brand Started – 1991
Year Franchising Started – 1996
The Blind Man of America® is a home-based business providing customers with in-home selection of custom-made blinds, shades, shutters and more. They work from home and travel in the "blind mobile", their full-service vans containing everything they need to provide their customers with an unsurpassed selection of products with professional installation.
28. Dollar Curtains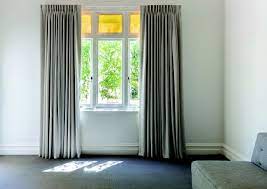 Year Brand Started – 1967
Year Franchising Started – 1967
Dollar Curtains & Blinds was established in 1967. Since the opening of their first store their company has grown to be Australia's number one family owned and operated window covering specialist. With over 45 years manufacturing, and to manufactures products Romans, Awnings, Bedheads, Wall art, Motorisation, Drift panels and Bonded blinds, they continue to provide quality and innovation in their field, remaining "The One-and Only complete window covering specialists". The Dollar Curtains & Blinds company now supports 36 retail outlets covering five states throughout Australia and is continually growing.
29. Exciting Windows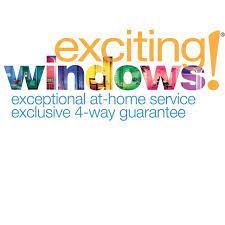 Year Brand Started – 2004
Exciting Windows! is America's only nationally advertised Full Service window fashions professionals who come to the customer's home with all window products - blinds, draperies, shadings, and shutters, and exciting ideas to make your room more beautiful...plus an Unbeatable 4-Way Guarantee, and recommended by Michael Payne, celebrity designer of HGTV.
30. Home Franchise Concepts, Inc.

Home Franchise Concepts (HFC) is the top-selling family of direct-to-consumer brands in the home-related goods and services space, one of the world's largest franchise businesses and a recognized leader in franchisee-franchisor relationships. HFC's three brands including Budget Blinds®, Tailored Living® and Concrete Craft® are consistently rated at the top of their categories and supported by more than 1,275 franchisees in the U.S., Canada and Mexico.