Cash Converters is a unique and exciting international retail concept. What began in Perth Australia in 1984 is today a dynamic international franchise group with over 500 stores worldwide. Cash Converters specializes in the buying and selling of quality second-hand goods - jewelry, TVs, stereos, tools, electrical goods, etc.
Bright, well-merchandised stores with trained, uniformed staff service the customers who receive cash for their goods when they sell and a 30-day warranty on products when they buy.
People have been trading goods for hundreds and hundreds of years. The primal instinct to exchange one thing for something else probably pre-dates written history. It's an instinct that drives bargain hunters to garage sales and auction lovers to on-line sites. The desire to strike a deal, to barter or to think you have obtained something for virtually nothing is the reason Cash Converters came into existence.
Cash Converters' systematic application of modern retailing techniques and professional management practices to the operation of its stores has enabled them to build a strong and profitable presence in the retail shopping industry.
The Company's existing Franchisees come from a diverse range of backgrounds. Their individual endeavours, together with the proven support systems, experience and encouragement offered by Cash Converters has resulted in the establishment of hundreds of successful franchises around the world.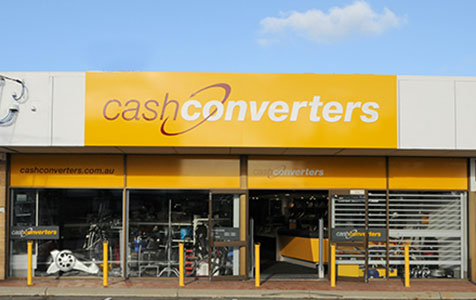 To become a successful Cash Converters Franchisee requires sound commercial sense, a strong desire to own and operate a business, enthusiasm, integrity and hard work.
The Company has a proud record of retaining qualified and successful Franchisees.