Passion for travel? Turn your passion into your new career. If you enjoy helping to plan and organize travel, then this rating is for you.
These days, travel has become a necessity, not a luxury. In addition to the usual vacations and work trips, people arrange romantic trips or trips to concerts. They need a comfortable and reliable organization of their trip that will take into account all their wishes.
And there are so many ways to have your own business in the travel industry: from home-based travel agencies to build a hotel! Do not be afraid to start your own business - it will be much easier with the help and support of experienced franchisors.
We have chosen for you the 20 best franchises. We hope our top gives you an insight into entrepreneurship opportunities in this amazing business area. Don't miss the opportunity to work with famous travel brands!
1. Cruise Planners
Founded: 1994
Franchising since: 1999
Initial investment:  $1,900 – $10,495
Initial franchise fee: 1-3% Cruise Planners is a great choice for those who are looking for a low-cost franchise in the traveling business. The company is an American Express Travel Representative and the nation's largest franchise network of home-based travel consultants. Franchise's main advantages are no experience in traveling required, and you can work from anywhere. Cruise Planners provides a training program for franchisees. More than 1,800 franchises have already joined Cruise Planners. Get part of the team with more than 20 years of experience!
2. Dream Vacations
Founded: 1991
Franchising since: 1992
Initial investment:  $3,245 – $21,850
Initial franchise fee: $495 - $9,800
Ongoing royalty fee: up to 3% Low-cost franchise with no inventory required. Dream Vacations help their customers to create unique traveling experiences. Dream Vacations Franchisees sell travel packages including travel insurance, shore excursions, hotels, and tours for individuals, couples, families, businesses, and groups. However, Dream Vacations also offers FAMiliarization (FAM) trips to franchisees so they could become more familiar with what you are selling.
 3. Hilton Hotels and Resorts
Founded: 1916
Franchising since: 1965
Initial investment: $29,137,305 – $111,952,950
Initial franchise fee: : $75,000
Ongoing royalty fee: 5% Hilton Hotels & Resorts one of the most famous hotel networks in the world. For over 100 years, Hilton Hotel is the place where history is made from Hollywood events to memorable dates. The brand combines heritage and innovation to meet the needs of future travelers and make their Hilton experience special. Franchisees get started immediately under a trusted name, that helps to attract customers from the first day. 
4. Wyndham Hotels & Resorts
Founded: 1981
Franchising since: 1996
Initial investment: $996,040 – $64,570,718
Initial franchise fee:  $50,000
Ongoing royalty fee:  5% Wyndham Hotels & Resorts is an upscale full-service hotel chain located around the world suitable for business and leisure travelers. Wyndham Hotels & Resorts wants to make hotel travel affordable for all travelers everywhere. To support franchisees, the company has developed an extensive framework. It is based on the experience, scale, and scope of the world's largest hotel company.
 5. Expedia CruiseShipCenters
Founded: 1987
Franchising since: 1987
Initial investment: $150,000 – $250,000
Initial franchise fee: $39,000
Net-Worth Requirement:$300,000
Liquid Cash Requirement: $100,000 Becomу a franchisee of Expedia CruiseShipCenters is a wonderful chance to work with the industry famous brand. Full-service franchise agencies specialized in cruises. They also provide a variety of travel products for special prices and are known for excellent service. The company provides all kinds of support for franchisees. 
6. Travel Leaders
Founded: 1888
Franchising since: 1984
Initial investment: $2,270 – $16,910
Initial franchise fee:  $1,500
Ongoing royalty fee: up to $1,000 per month The company has its roots back in the late 19th century, so it is one of the oldest traveling agencies in North America. Millions of people already have a perfect vacation with the Travel Leaders Franchise. But the franchisor also provides its services to business travelers. There are more than 5,500 agencies in the franchise network.
7. Marriott 
Founded: 1967
Franchising since: 1967
Initial investment: $5,000,000 – $7,000,000
Initial franchise fee: $50,000 Marriott is the biggest worldwide chain of hotels and other kinds of facilities for accommodation in more than 127 countries. Marriott Hotels are suitable for both business and leisure travelers. Hotels range in sizes from 100 to 2,000 guestrooms. The company has brands in different categories so every guest can find a hotel that suits him. The franchisor has flexible options, based on the market and the project budget. 
8. Radisson
Founded: 1962
Franchising since: 1983
Initial investment: $3,155,400 – $9,869,900
Initial franchise fee: $75,000 
Ongoing royalty fee: 5% To be the first on people's minds. Not only when looking for a hotel to stay, but as an employer, partner, and franchisor. That's the mission of the Radisson Hotel Group. 
Eight brands have been created by the company to meet the needs of different categories of travelers. The hotels are located in different areas for the convenience of guests, for example, near the airport or recreation areas. The company hotels can be in over 70 countries around the world. 
9. Results Travel
Founded: 2000
Franchising since: 2000
Initial investment:  $10,700
Initial franchise fee: $1,500
Ongoing royalty fee: $300 per year Results! Travel has a unique concept of the franchise. The only requirement is to work with specific suppliers. And more than that: the franchisor does not ask for your long commitment. Franchisees sign a 1-year agreement that can be renewed. However, franchises can stop the agreement at any time. Results! Travel will share with franchisees supplier programs and business management tools.
10. Tix Travel & Ticket Agency
Founded: 1982 
Franchising since: 1989 
Initial investment: $995 TIX Travel & Tickets provides not just standard trips but combines them with event tickets! So the company suits everyone excited about the new experiences provided by a reliable company. And this is where TIX comes into play! Almost 40 years in business, they helped sports fans, brides and grooms, businessmen to get where they wanted. The franchisor will give all necessary information by offering training, so don't worry if you know nothing about it. Don't be scared of the paperwork of starting a business either: the company will help with that too. 
11. Park Inn by Radisson
Founded: 1986
Franchising since: 1993
Initial investment: $1,648,470 – $4,766,550
Initial franchise fee: $35,000
Ongoing royalty fee: 4,5% Park Inn by Radisson hotels was made for travelers who most of all value convenience. Mid-budget hotels have contemporary interiors and offer tidy rooms with comfy beds. Park Inn by Radisson serves guests with a friendly attitude. You can find Park Inn hotels in Europe, North America, Africa, and the Middle East. Join the global brand that adds positivity to hospitality. 
12. Hyatt
Founded: 1957
Franchising since: 2005
Initial investment: $5,000,000
From the start, Hyatt will provide their franchisees support of a world-class development experts team. Relationships with franchisees based on personal approach and collaboration. Hyatt Place hotels were developed for all-purpose travelers. With that in mind, our casual hospitality hotels offer guest kitchens and vending machines available day-and-night. Franchise hotels are located in both urban and suburban areas. 
13. Outdoor Connection
Founded: 1988
Franchising since: 1990
Initial investment:  $10,400 – $15,100
Initial franchise fee: $9,900
Ongoing royalty fee: 3-5% For 30 years, Outdoor Connection has helped individuals and groups to enjoy outdoor activities around the world.The company offers a variety of outdoor activities for all skill levels from businessmen to sportsmen. All this time, the company worked with high-quality guides and outfitters. Outdoor Connection is your choice if you have an aspiration to create adventures for your customers. This business is unmatched!
14. iTrip
Founded: 2003
Franchising since: 2003
Initial investment: $50,000 – $100,000
Initial franchise fee: $75,000
Ongoing royalty fee: $85,000 iTrip franchise is unique in the industry. This franchise is the right place to start a business in times when travelers prefer home-like accommodation. The franchise is an internet-based vacation rental management company. They are partners with many listing sites. Franchisees will have an exclusive territory to operate. 
15. Cruise Holidays
Founded: 1984
Franchising since: 1984
Initial investment:  $9,500 – $72,800
Initial franchise fee: $9,500-$30,000
Ongoing royalty fee: up to 3%
Net-Worth Requirement: $15,000
Liquid Cash Requirement: $10,350 Cruise Holidays is best known for cruise travel. The company has a rock-solid reputation as a cruise-specialty travel agency. The franchisor is a distributor of many cruise lines. That allows them to offer highly competitive prices for any destination. The company also provides land-based trips. The franchise network is located in the USA and Canada and has more than 200 franchisees. 
16. All About Honeymoons
Founded: 1994
Franchising since: 2004
Initial investment: $32,900 – $75,900
Initial franchise fee:  $15,000-$35,000
Ongoing royalty fee: 1-3% Honeymoons and Destination Weddings is a niche franchise that helps couples embody fairy destination weddings & honeymoons or have the perfect romantic holiday. The franchisor has three types of participation. Future franchisees must have experience in management but not necessarily in travel. 
17. IPG - Florida Vacation Homes
Founded: 1989
Franchising since: 1989
Initial investment: $190,000 – $225,000
Liquid Cash Requirement: $190,000 Ready to move to sunny Florida and change your career? Franchise IPG - Florida Vacation Homes gives that opportunity. The company owns properties for rental in tourist areas of Florida. The franchisor offers to manage property business in the Florida Gulf Coast & Central Florida. 
18. Travel Lines Express
Founded: 2003
Franchising since: 2003
Initial investment: $10,000 – $50,000
Initial franchise fee: $10,000 – $50,000
Ongoing royalty fee: 1% Travel Lines Express franchise agencies help their customers book tickets, rental cars, cruises, vacation packages, and hotels. Franchisees also will be full-service travel agencies. The distinctive feature of the franchise - franchisees earns 100% of the commission directly. Franchisee travel agencies will be listed on the official travel industry accreditation list.
19. UNIGLOBE Travel USA 
Founded: 1979
Franchising since: 1980
Initial investment: $45,000 – $65,000
Initial franchise fee: $19,000 Franchise UNIGLOBE Travel USA is a B2B travel agency. That means your customer becomes your partner for years. The company focuses on long-term relationships, so their clients appreciate them for the reliability and quality of services.  Franchisees will make calls and presentations because the franchise relies on proactive sales. 
20. OASIS Travel Network 
Founded: 1987
Franchising since: 2009
Initial investment:  $3,000
Ongoing royalty fee: 29-60$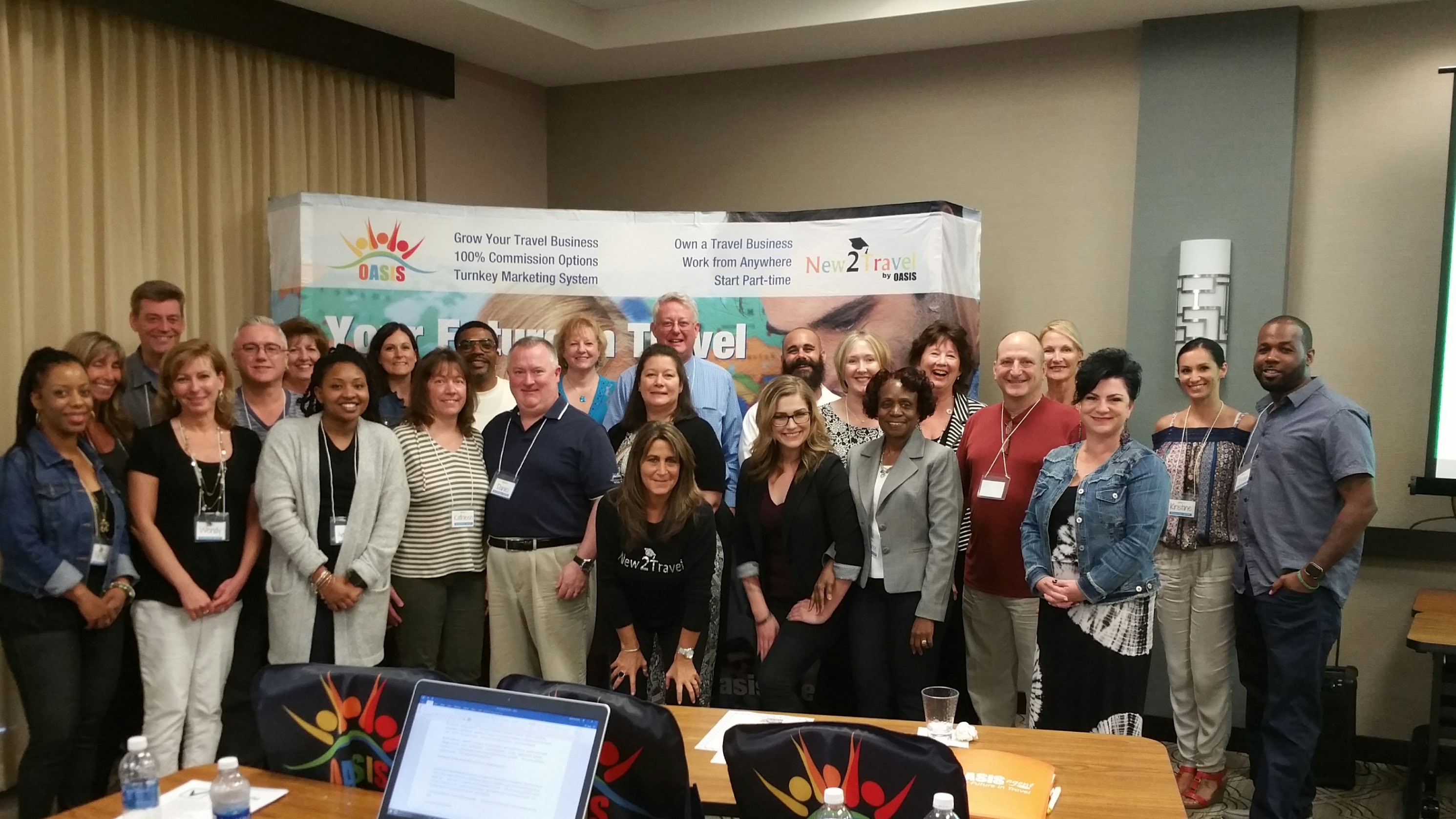 Already have a travel agency? That franchise is for you. It was founded by owners of travel agencies. OASIS Travel Network knows your needs and how to boost your business. The company has a long-term relationship with suppliers and can provide additional perks to franchisees and customers. The franchisor will provide all necessary training and fam trips.