Where our story began…
In 2002 we had just one Mathnasium center in Los Angeles, California. Today we have over 900 locations around the globe and are teaching children in communities across America and in countries around the world, providing neighborhood environments where humanity combines with math expertise.
Demand: Math not making sense is a universal problem
Math teaches thinking skills and problem solving which will become increasingly vital in future work and daily life. There are currently more than 50 million students in the U.S. and two-thirds of them score below average in math. The bottom line: students everywhere need help with math at one time or another – more help than they're getting in school.
Mathnasium firmly believes that any kid can be good in math. Different from physical limitations which might prevent a child from excelling in sports or the arts, a majority of children possess the ability to understand the relationship between numbers. They just need the right instruction – they need to be taught math the way that makes sense to them.
The right instruction makes all the difference
The strength of the Mathnasium Method™ lies in its individualized approach. As no two students come to us at the same skill level, our approach includes a personal skills assessment designed to tell us where strengths and weaknesses lie for each student. We meet them right where they are and move forward from there.
Support: We want to teach you the business
If you don't have a teaching background, you can still excel as a Mathnasium franchisee. In fact, the backgrounds of our ideal franchisees vary greatly – from engineers and accountants to teachers and homemakers, and everything in between. Mathnasium franchise training was designed to level the playing field. We teach you all that you need to know about running a business that deals with math instruction.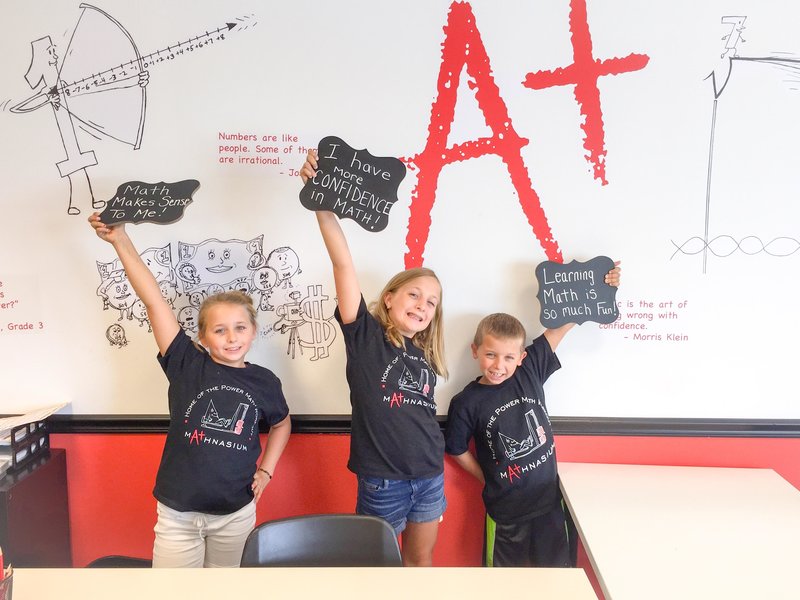 Initial franchise training
Once you sign on as a franchisee, you'll gain access to more than 50 hours of online training. You'll also spend a full week with us in Los Angeles, CA at Mathnasium's corporate headquarters. Here you'll learn financial planning for your franchise and take education courses in the Mathnasium Method™.
Throughout the life of your franchise agreement, support will be there whenever you need it. From Start-up Specialists (SUS) and Field Business Consultants (FBC) to regional training and annual conventions, you'll have everything you need to grow and maintain your business.
Ideal candidate
Mathnasium is now looking for franchisees who are:
Dedicated to the cause of helping improve math education and building students' confidence.
Ready for a full-time, rewarding career.
Wanting to join a growing multibillion-dollar industry.
Looking for a relatively low investment and start-up cost.
Looking to make a positive difference in their community.
Ready to take the next step?
Request information below now to learn more about the Mathnasium franchise opportunity.