Trust the Midas Touch!
Midas, a recognized brand throughout the world and highly renowned name in complete car care, is proud to be one of North America's original franchise opportunities – and one of its best.
With Midas, you experience the best of both worlds - the support of an experienced franchise organization and the satisfaction of operating your very own auto service enterprise. As a Midas franchisee, you become a trusted name the day you open your doors for business. Building consumer trust is at the heart of our brand. We work every day to earn that trust by providing expertise, responsiveness and the best value to every customer every time.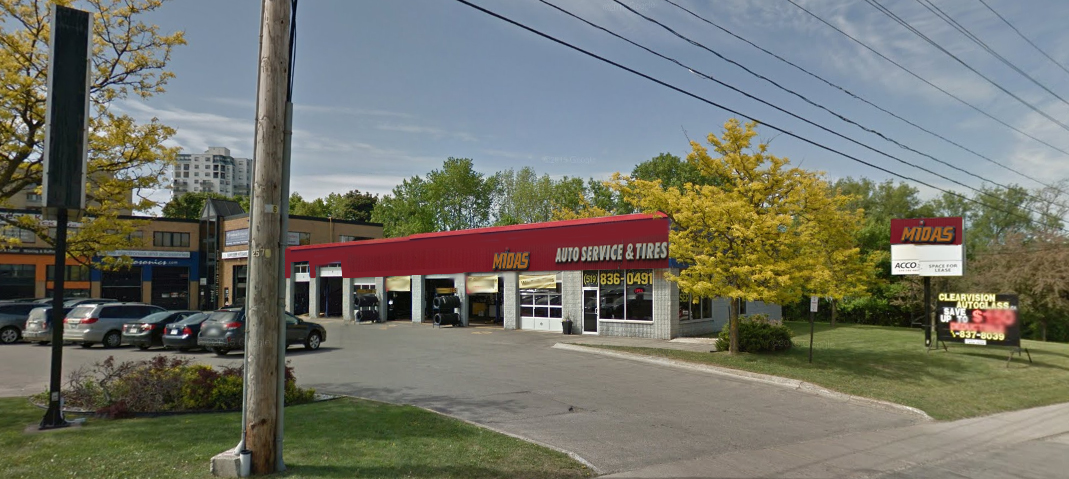 As a Midas franchisee you are able to:
Enjoy the challenge of growing your own business.
Oversee your business with full P&L responsibilities.
Optimize the shop operation for expected service demand.
Select, hire and train your own top-notch staff.
Represent Midas in your community through business associations, sponsorships and local charity outreach activities.
Engage with your customers through the Midas CRM system to promote offers and provide service reminders.
Become the 'shop' your customers think of first when they think of servicing their vehicles.
There are several ways for qualified candidates to enter the Midas franchise program, including the development of a new shop, purchase of an existing shop, conversion of your existing auto business, or the purchase of a company-owned Midas location. In select markets, you can be in business within 90 days.
Benefit from nearly 60 years of "The Midas Touch" Midas has built a stellar reputation in the automotive service and repair industry over nearly six decades. We want to help you succeed. Before you open a location and as you continue to operate your shop, Midas will help you with the following:
Business management system for your shop: Your shop management system is an integral part of the success of your business. With our effective system you will have access to powerful tools to help you manage a variety of functions from invoicing and estimating to inventory management and control, and much more.
New franchisee orientation: At the Midas training center in our corporate office, you will receive an introduction to the Midas retail platform, gain an understanding of our competitive advantages and learn the skills necessary to become our customers' choice for automotive service.
Ongoing training and training resources: You can count on our training staff to assist you with the planning, coordination and delivery of a variety of types of training for you and your staff.
Operational support: Field support is provided through a network of Franchise Business Managers and Shop Operations Managers throughout North America who act as a liaison with Midas corporate.
Development support: Franchise and real estate staff work with franchise owners to identify expansion opportunities and offer guidance during the site selection process. Construction and project managers provide shop design assistance and prototypical floor plans.
Optimizing and marketing your business: We provide a variety of innovative and proven resources and campaigns that will position your business as the auto service shop of choice for consumers in your area.
If you are an experienced business operator or new to franchising and you are willing to take an active approach in keeping your business going...
Contact Midas today by requesting information below!