Nurse Next Door is one of North America's fastest growing home care franchise systems and provides both medical and non-medical care to seniors. With a trusted brand and proven system, Nurse Next Door is positioned for tremendous growth as demographic trends continue to increase the demand for professional home care services.
We make it easy.
Running a homecare business is challenging. It's highly administrative with a lot of employees who change schedules daily, servicing clients whose schedules and needs also change daily. And this happens 7 days a week. It's no wonder so many home care business owners burn out before they can achieve maximum success.
We handle the scheduling needs for you 24/7 through our Care Services Platform. You can rest your head on your pillow at night and not worry about the phone ringing. You don't have to spend your weekends scheduling - we want you rested so that you hit Monday morning fresh. You'll be able to focus on building your business, not maintaining it.
We are the ONLY home care franchise company in the world that provides this service to their franchisees the way we do.
Culture is our secret weapon.
This is where we really stand out. The Nurse Next Door culture has made us a brand to be reckoned with. Culture is why we are becoming famous for our legendary customer service. Our core values are lived throughout our organization each and every day – from the founders of the company, to our franchise partners, to our caregivers. We all wake up each morning aligned with a common purpose: Making Lives Better™.
Named a top employer both locally and nationally - we get the people business. Being able to leverage our incredible culture and reputation will help you attract top talent (because people will love working for you) and clients as a result. You will not find another health care organization like us.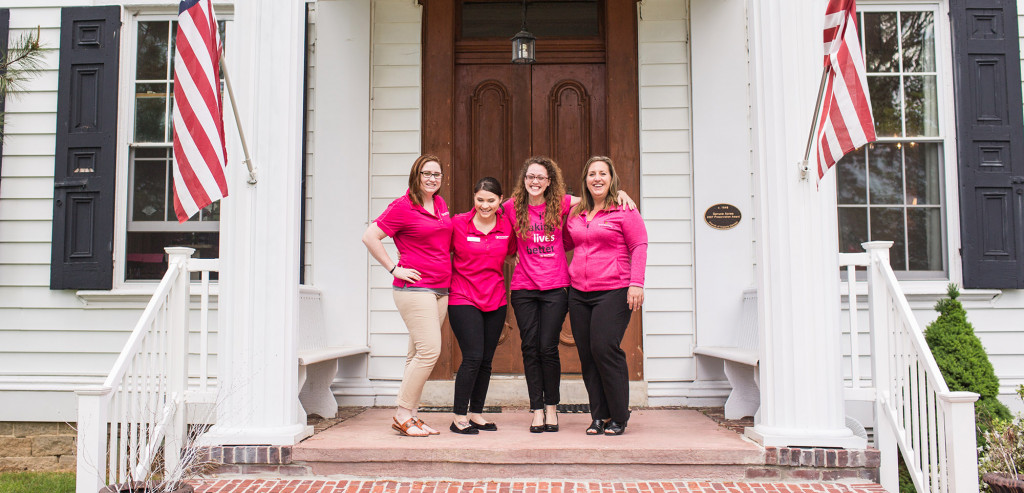 We are fanatical about our support.
When we first launched our franchise system, we researched every great franchise company. We mapped out the ultimate support model based on our findings. Many competitors are woefully lacking in this area. Even the ones that are good at training often leave their franchisees on their own once it's complete.
We also knew you couldn't learn this business in a 1-week training program. As a result, we developed our intensive business-coaching program. When you join our family, you are assigned a coach who will walk you through the start up process step by step as you grow the business from start-up to fully-operational. Along the way, our team at HeartQuarters will help you with building a team, creating a business plan, marketing your services – and everything in between.
What sets us apart?
In addition to our Care Services Center and our top-rated franchisee support, there are a few other things you should know about Nurse Next Door.
Our brand - Home health care has been around for more than a century, and most home care franchises act like it. But at Nurse Next Door, we see aging as a reason to celebrate! Nothing about our brand says "old". We are lively, happy and full of heart. We want anyone who comes in contact with our brand to immediately feel an emotional boost — the same one we experience when we get to work each day.
Happiness model - Most home nursing companies arrange care around basic tasks — meal preparation, medication management, assistance with bathing and dressing. But in doing so, they often overlook their clients' emotional and personal needs which are just as important, if not more so, than the physical ones. Nurse Next Door's happiness model focuses on providing care that goes beyond basic needs to find out what our clients love to do, and what will bring joy to their life.
Differentiating services – We are always looking for ways to help our franchisees stand out from their local competition. Our Safe At Home remote monitoring program is just one example of a service that sets us apart. By offering a wireless safety system that can be installed in a client's home, our franchisees are starting customer relationships earlier, providing a superior level of care, and standing out as thought leaders in their communities.
If you'd like to know more about franchise partnership with Nurse Next Door, we'd like to talk to you.
Please note this franchise is currently not accepting inquiries from Rhode Island, Louisiana, North and South Dakota, Mississippi, Vermont, Washington DC. We are open in all other states!