OPENWORKS – A COMMERCIAL CLEANING FRANCHISE THAT PROVIDES INITIAL CUSTOMERS
OpenWorks is a full-service commercial cleaning company that excels and thrives on the spirit of entrepreneurship supported by strong management systems. OpenWorks cleaning franchise business model is unique because it takes a comprehensive approach to helping franchisees meet the challenges of operating their businesses. Specifically, OpenWorks guarantees initial customers for our franchise owners, meaning there's NO SELLING REQUIRED!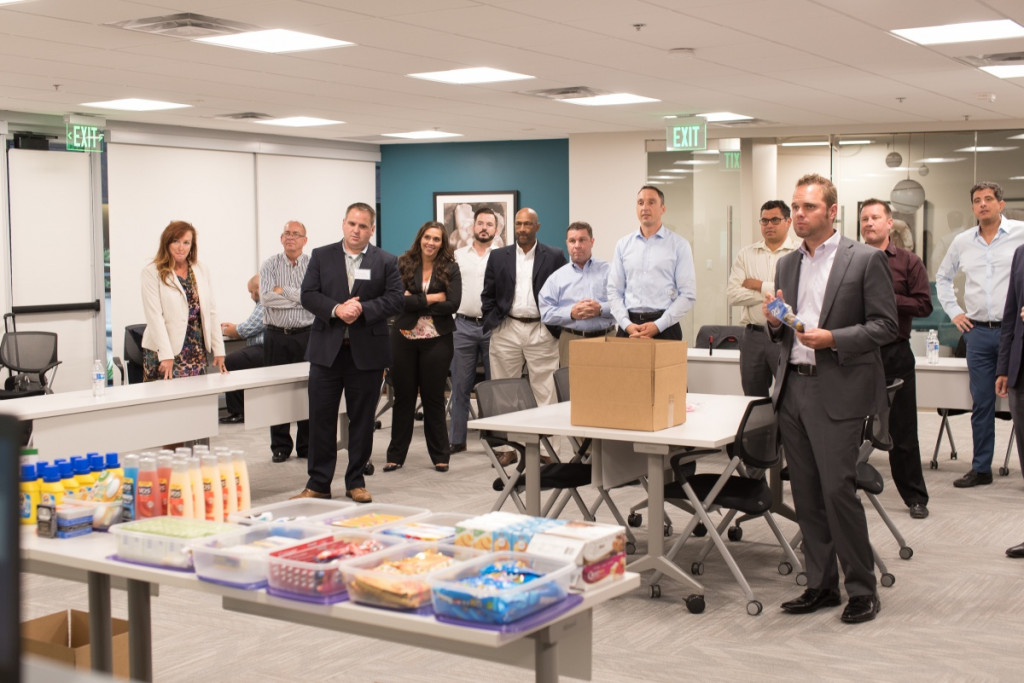 WHY AN OPENWORKS COMMERCIAL CLEANING FRANCHISE?
An OpenWorks franchise is not just about cleaning buildings when employees go home at the end of the day – it's about harnessing your professional motivation and teaming up with a recognized leader. It's about joining an innovative organization that is revolutionizing an industry that is dedicated to quality by providing exceptional services that are an essential part of business.
OUR DIFFERENCE
Guaranteed customers, no selling required.
We train our franchisees on not only how to do the commercial cleaning, but how to manage a business and be a successful business owner.
Equipment included.
Training included.
THE BRAND
OpenWorks is a trusted brand that was established in 1983.
Full-time partnership opportunity.
Recession-resistant industry and necessary service.
THE OPENWORKS FRANCHISEES
"The fact that you have a partner who will almost hold your hand through the process makes a huge difference." Watch these interviews with pleased franchisees who are more than ready to share their satisfaction with the world. WHAT WE PROVIDE
When you start a new OpenWorks franchise you are joining an established, successful community. That means you will get help for everything from training programs for you and your employees, established brand awareness, to tried and true effective operational systems.
Guaranteed customers – NO SELLING REQUIRED.
Equipment and supply kit provided to begin your business.
Initial and ongoing training – OpenWorks takes training very seriously because we believe it results in superior, personalized service.
Administrative support for invoicing/collections.
Low start-up costs with financing available.
You can operate your business from home – you don't have to make a critical real estate decision or investment.
OUR DIFFERENTIATORS
What makes us different than many franchising opportunities? What makes us different than many commercial cleaning franchises?
Great questions, here are a few reasons we are different from the rest:
We don't require our franchisees to sell – we take care of the selling for you so you can focus on your day-to-day operations.
We train our franchisees, not only how to do the commercial cleaning work, but how to run a business as well. OpenWorks takes training and education very seriously because we believe that it results in superior, personalized service, which is what we're all about and what our customers expect.
Our streamlined on-boarding process will eliminate many of the obstacles you would normally run into opening your own business.
At OpenWorks, you're in business FOR yourself, not BY yourself. Our corporate operations team works with you to provide an outstanding cleaning experience for your customers. 
To know more about this fantastic opportunity please request information now.