Paul Davis Restoration is a respected, innovative brand, helping home and business owners to restore peace after the storm for more than 50 years.
With over 370 locations around the US and 50 years of experience, our business owners tackle the recovery process with sensitivity, efficiency, and expertise because they've received the best training in the business. Whether dealing with damage from fires, mold, water, storms, natural disasters, or other emergencies, Paul Davis business owners inspire confidence because they know their craft inside and out.
Advantages
We provide our franchisees with:
A state-of-the-art training facility
World-class trainers who know how to teach
Continuing education classes to ensure growth
A dedicated support person to ensure questions are answered quickly
Collaboration and mentoring by experienced franchisees
Expert marketing, business, and technical support
Brand name recognition of the most respected name in restoration
Assistance securing accounts with recurring revenue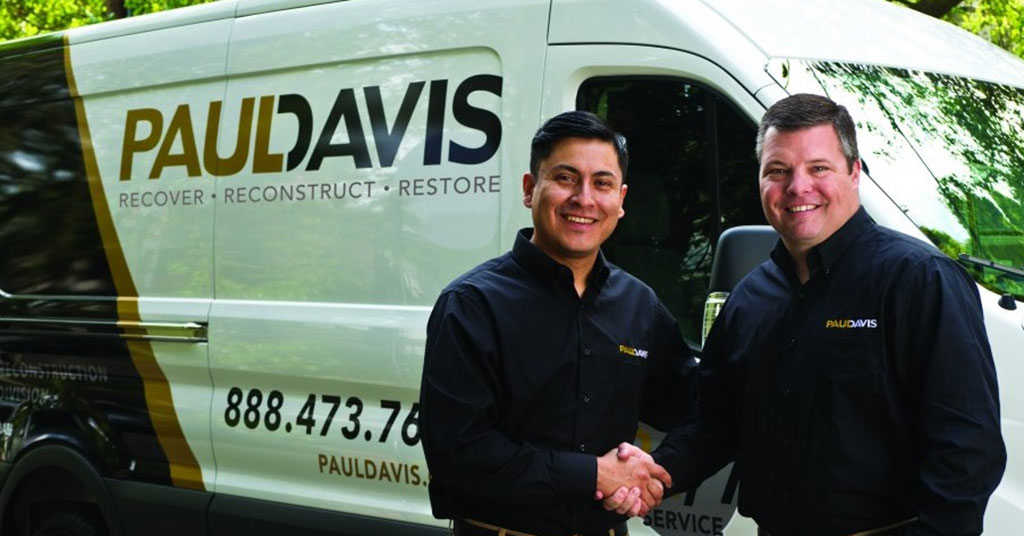 Flexibility
We take training seriously at Paul Davis. It's a bedrock principle of our company because our reputation is only as good as the education we provide our business owners. That's why we continually invest in our state-of-the-art training facility and our world-class trainers. Paul Davis business owners leave training prepared to own and operate their restoration businesses because our training is unparalleled.
Collaboration & Support
Paul Davis is committed to collaboration. We use a democratic voting process to ensure each and every business owner has a clear voice in our company's direction and future. Try finding that at another restoration franchise!
At Paul Davis, we won't treat you like a number because you were never a number to begin with. We won't force you to run your business in a way that's contrary to your needs because we believe business owners know what their businesses need.
We offer continuing education classes, franchisee mentoring programs, marketing support, and a field representative dedicated to your ongoing needs to ensure you're growing and evolving as a business owner and receiving all the tools you need to thrive.
If you're dedicated, ready to learn, and want to take control of your financial future, explore owning a Paul Davis Restoration business. It just might be the opportunity you've been waiting for.