Fast-casual dining is a crowded field.
Captain D's stands out for a reason.
Captain D's is one of the most popular, best-selling seafood franchises in the country. There are numerous reasons for this: exceptional, quality food that customers crave, clean, well-appointed restaurants and a staff committed to a superior customer experience.
Why Seafood?
Health-conscious consumers gravitate towards low-fat, low-carb meals, and Captain D's evolving menu meets that need.
Seafood is what health-conscious consumers want, and they would be eating more of it if they had available options. That's where Captain D's dominates the fast-casual diningmarketplace.
According to Technomic, only 6% of seafood entrees on menus in the United States are found in fast-casual restaurants. That means Captain D's isn't competing in a crowded marketplace. It is the marketplace.
Authentic brand, superior product
Captain D's will not be outdone when it comes to quality seafood. We can tell you where your fish is caught, thanks to our use of sustainable fishing grounds near Alaska.
We also use the entire cut, or fillet, of the fish for our products — no piecing together scraps and then breading it to hold the whole thing together. Our fish fillet flakes when it's cut, just like it's supposed to.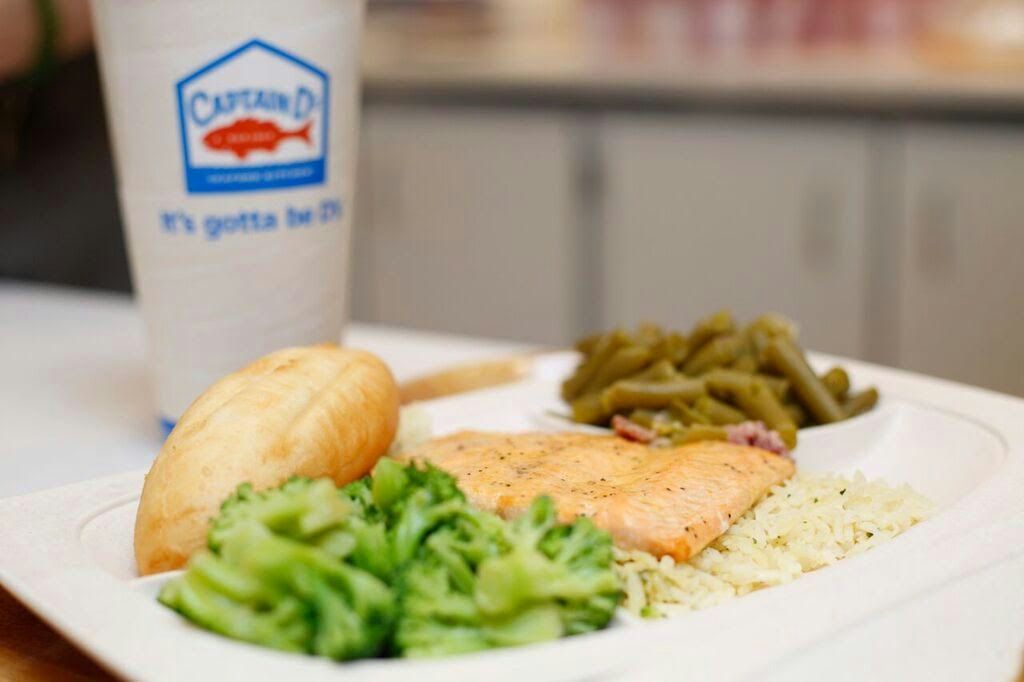 The New Captain D's
A floor-to-ceiling re-imagining of the Captain D's space is a hit with franchise owners and consumers alike.
A cool, casual beach house. Customers experience a beach side, resort-type environment instead of the 'old man of the sea' look. Bright and airy, with light colors and a more open feel complement extensive menu changes. First they see, and then they taste, the difference.
Vertical and Horizontal growth
A Captain D's franchise is a great opportunity for any entrepreneur who wants a lot of room to grow. Success is possible in two distinct ways:
Same-store volume. The chain set average unit volume records each year from 2012 - 2015, and we've posted 21 consecutive quarters of same-store sales growth. 
Few direct competitors. If you already operate restaurants in your area, Captain D's won't be cannibalizing your other locations. There's really nothing like Captain D's in the market, so it will draw people who are specifically seeking seafood over burgers, chicken or pizza.
Industry-Leading Training and Support
When a Captain D's franchise opens, it's the last in a series of steps that have prepared the franchise owner, his or her staff, and the community for a new dining experience.
Initial training covers the bases
Hands-on training preps employees
Ongoing support ensures continued success
Marketing Support
From menu development to local and regional advertising, Captain D's stands behind franchise operations in every way
Brand development is ongoing
Grand openings set the stage for partnership
Great food, reasonable prices, beautiful restaurants — what's not to love?
Request more information below now!