Telecommunication Businesses
Found: 5
Franchise Minuteman Press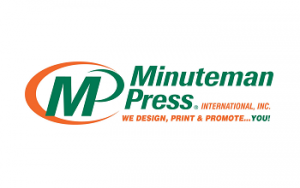 Investments:
from $100,000
Minuteman Press
Minuteman Press is a complete business service provider that has been helping businesses grow for over 40 years.
Investments:
from $100,000
SportsXpress
Minimum Cash Required
$20,000
Are You Ready to Get in the Game? Become a SportsXpress Franchise Partner Today!
HiveCom
Investments
$73,450 – $87,600
HiveCom and its partners have been providing crystal clear, reliable and very affordable IP telephone communications for over a decade, serving Canada and the United States.
HomeTownTimes
Investments
$24,090 – $52,540
Franchise fee
$20,000-50,000
National news sites, even the big city papers, don't build community. HomeTownTimes.com is "hyperlocal," meaning the site features news that is happening in your neighborhood, and local businesses have more direct access to their target audience.
AOTMP Managing Partners Program
Minimum Cash Required
$100,000
AOTMP® is a leading global information, services and advisory firm for next generation Telecom/Mobility/IT Management best practices and industry standards for organizations and the vendors who support them. We also help organizations manage their telecom, mobility, and IT environments.
Welcome to the section of the telecommunication franchise opportunities for sale. Here you will find outsourcing franchises, virtual assistant franchises, support franchises. Please evaluate variants in this section and choose the best ones that will meet your requirements.