Here is the top 25 Best Painting Franchises you can start in USA:
1. CertaPro Painters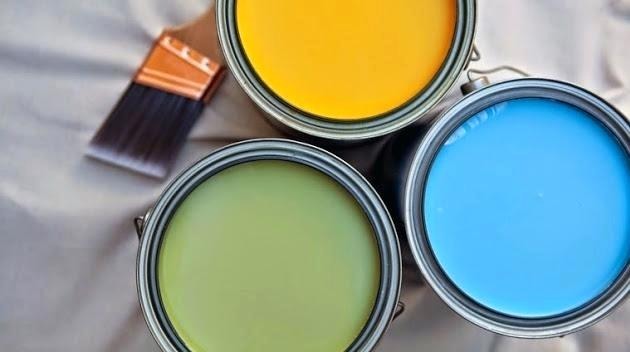 Investments $134,750
Franchise fee $57,500
Year Brand Started – 1992
Year Franchising Started – 1992
Offices – 365
Franchise details: CertaPro Painters
Official site
In 1992, Certa ProPainters, Ltd. began with the vision of making residential and commercial painting services easier and more convenient for homeowners and business owners. From the beginning, our promise has been that of certainty, aiming to reassure customers of our quality and expertise. While today we are the largest residential painting contractor in North America, our locally owned and operated franchises take pride in bringing personalized service to customers in every region, allowing them to focus on what matters most.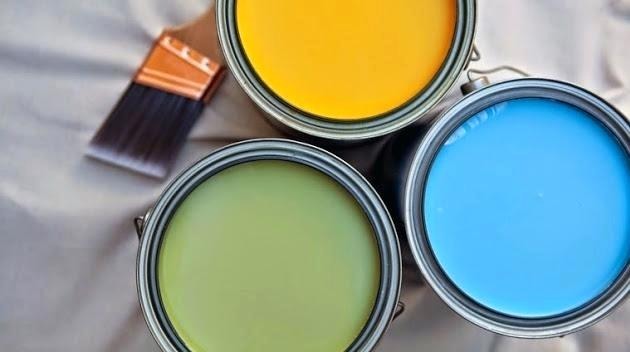 2. Five Star Painting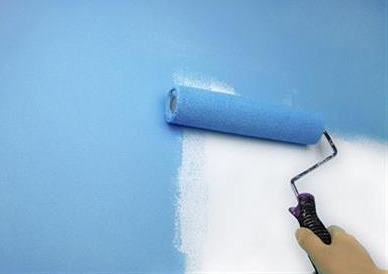 Investments $61,600
Franchise fee $40,000
Year Brand Started – 2002
Year Franchising Started – 2005
Offices – 161
Franchise details: Five Star Painting
Official site
Five Star Painting is a full service professional painting company specializing in residential and commercial interior and exterior painting. Get in on this $48 billion industry!
3. Color Glo Int'l.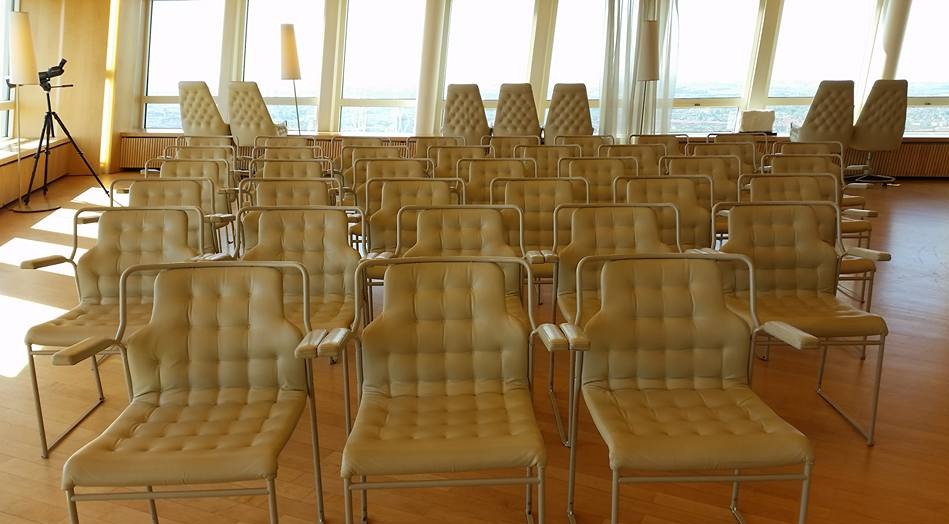 Investments $56,300
Franchise fee $33,000
Year Brand Started – 1975
Year Franchising Started – 1983
Offices – 142
Franchise details: Color Glo Int'l.
Official site
Color Glo International is the World Leader in restoration and repair of leather, vinyl, velour, cloth and hard plastics commonly found in the markets of Automotive, Aircraft, Marine and Furniture.  Formally incorporated in 1975 Color Glo began franchising in 1982. Today in hundreds of markets throughout world. Color Glo products are proven everyday to offer the correct results and best value every time they are put to the test.
4. Fresh Coat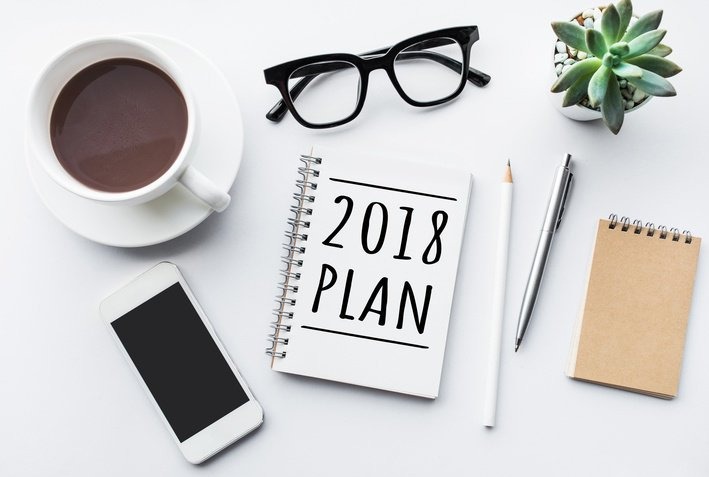 Investments $53,850
Franchise fee $44,900
Year Brand Started – 2005
Year Franchising Started – 2005
Offices – 123
Franchise details: Fresh Coat
Official site
Over 120 Fresh Coat owners have taken control of their lives by taking control of their careers with our franchise. When you buy a Fresh Coat franchise, you are in control. You own the business, but you get to skip the years it takes to build up a great, national reputation – we already have that! You also get training, ongoing support, and guidance every step of the way.
5. 360 Painting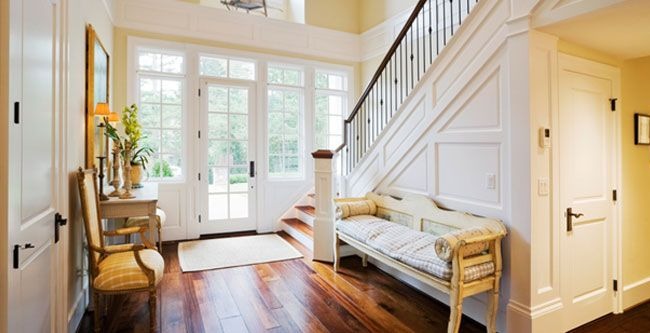 Investments $76,655
Franchise fee $50,000
Year Brand Started – 2005
Year Franchising Started – 2006
Offices – 82
Franchise details: 360 Painting
Official site
360° PAINTING is out to change the home improvement industry. The 360° PAINTING franchise system offers comprehensive training, support, marketing and technology systems that will support your success. Our franchise partners have completed tens of thousands of projects over the years, and have received nearly 100% positive feedback from our customers.
6. Protect Painters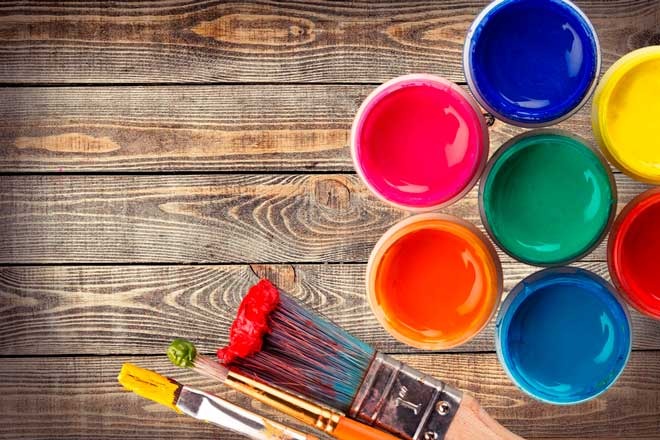 Investments $61,600
Franchise fee $40,000
Year Brand Started – 1996
Year Franchising Started – 1996
Offices – 59
Franchise details: Protect Painters
Official site
ProTect Painters is one of the largest painting franchises in the U.S. We have been serving clients since 1995 with a full range of high-quality exterior and interior painting services. Our highly trained and dedicated house painters know how to tackle any job, big or small!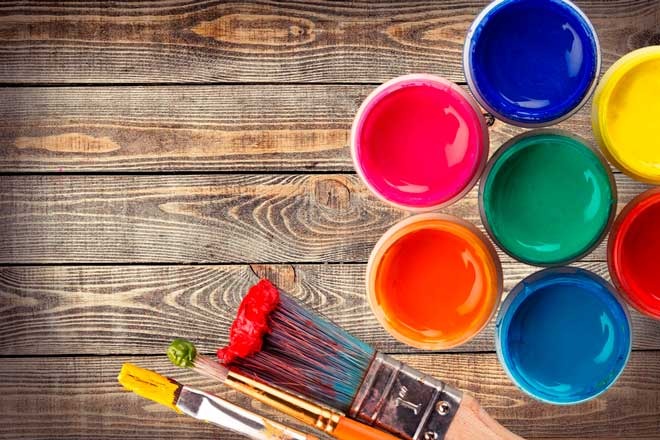 7. The Grout Medic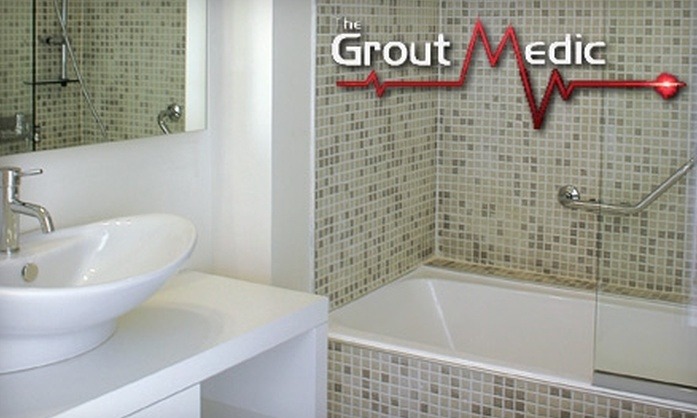 Investments $24,675
Year Brand Started – 2001
Year Franchising Started – 2001
Offices – 56
Franchise details: The Grout Medic
Official site
The grout and tile industry is growing by leaps and bounds, and as a result there is outstanding market potential in the expanding grout and tile restoration market. If you have ever dreamed of owning your own business in a burgeoning industry, now is the opportune time to become part of our national network of franchise owners. The Grout Medic provides franchisees with the satisfaction of owning their own business while becoming part of a respected industry leader.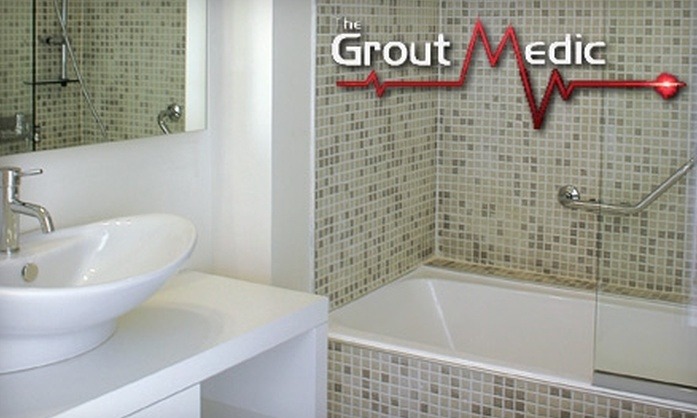 8. Wow 1 Day Painting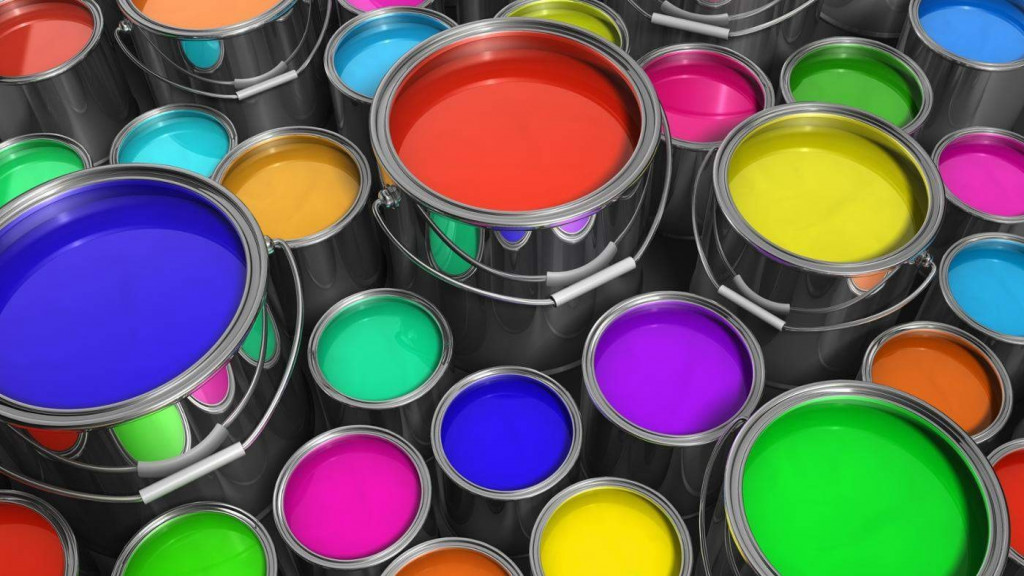 Investments $65,000
Year Brand Started – 2008
Year Franchising Started – 2010
Offices – 46
Franchise details: Wow 1 Day Painting
Official site
WOW 1 DAY PAINTING is the innovative painting franchise that delivers the quality customers expect in a timeline that's unexpected. With locations across North America, our brand is a standout in the painting industry, proving that Speed + Quality = WOW.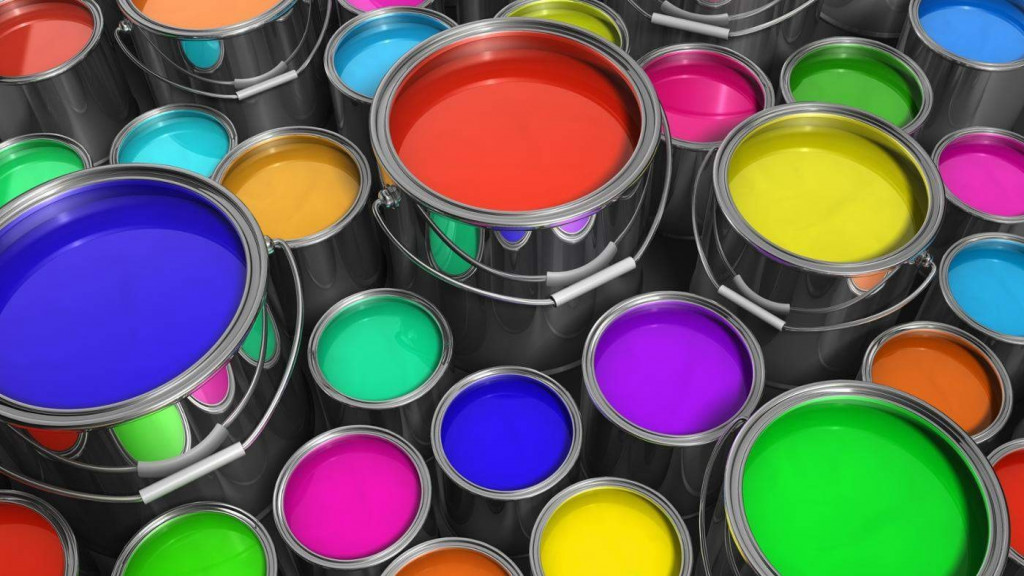 9. Spray-Net Inc.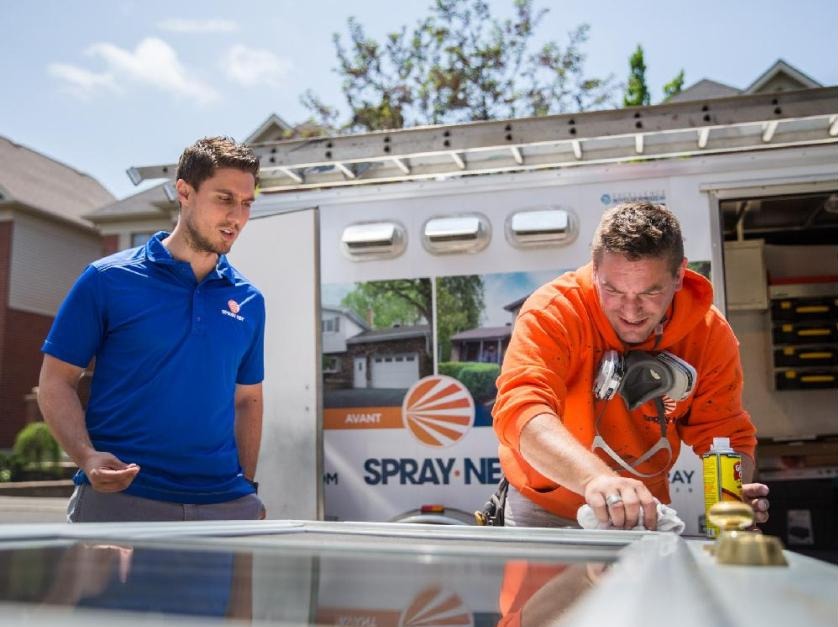 Investments $138,250
Franchise fee $45,000
Year Brand Started – 2010
Year Franchising Started – 2014
Offices – 45
Franchise details: Spray-Net Inc.
Official site
Spray-Net is proud to disrupt the exterior painting industry with our exclusive formulation to application™ model, which means we make the paint and apply it ourselves. By cutting out the middleman (the paint manufacturer) we deliver a superior, specialized service that our customers can't get anywhere else. Our affordable, factory-quality results are in high demand; capitalize on that by investing in our franchise.
10. HandyPro Int'l. LLC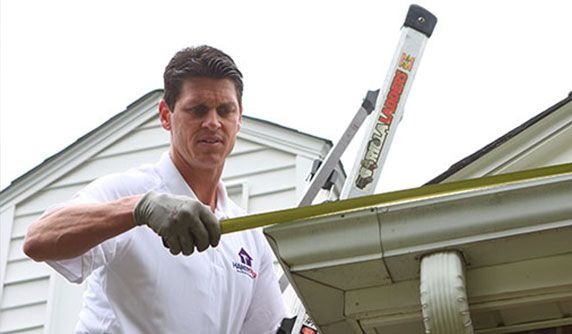 Investments $70,640
Franchise fee $9,500
Year Brand Started – 1996
Year Franchising Started – 2000
Offices – 26
Franchise details: HandyPro Int'l. LLC
Official site
HandyPro is unlike any other franchise business in the country. HandyPro International, LLC is dedicated to partnering with our franchisees to achieve business success and financial independence through helping others with their handyman and home modifications needs.
11. ELITE TRADE PAINTING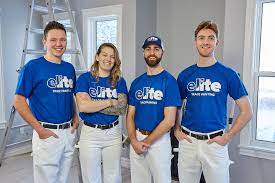 Investments $85,000
Franchise fee $48,000
Year Brand Started – 1991
Year Franchising Started – 2012
Offices – 9
Elite Trade Painting has been in business for over 20 years. Offering painting contractor franchises in Canada and the US, we have the skill and experience to to get your painting project done right. As a Unit Franchise Owner, you will receive the benefits of being part of a proven business model with brand recognition, group buying power as well as start-up and financial assistance. As an area franchise developer in Canada or the US, you will become a key player within our organization and will be responsible for developing and selling unit franchises within your assigned territory. You will benefit from both the sale of unit franchises as well as ongoing royalties and you can even operate your own unit or multi-unit franchise.
12. Color World Housepainting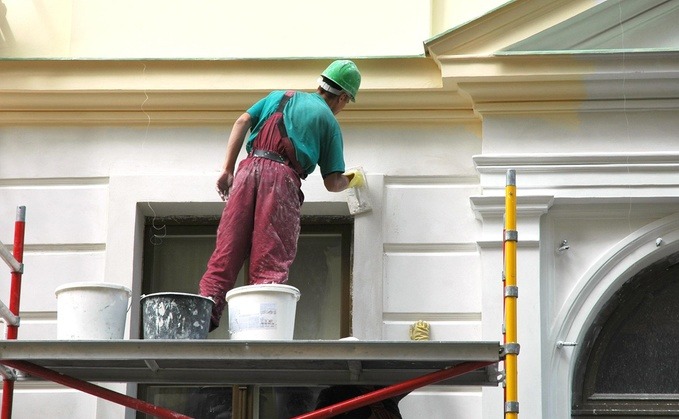 Investments $59,260
Franchise fee $40,000
Year Brand Started – 1997
Year Franchising Started – 2016
Offices – 5
Franchise details: Color World Housepainting
Official site
Color World is a one-of-a-kind painting company, with a history of painting houses since 1997. We not only provide house painting services, we also offer commercial painting, power washing, gutter installation, holiday lighting, and minor drywall and carpentry work, plus much more. We are a truly unique operation, offering the services of five businesses in one.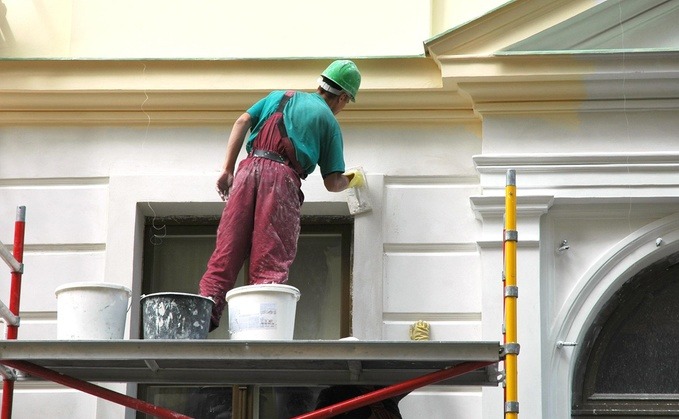 13. America's Color Consultants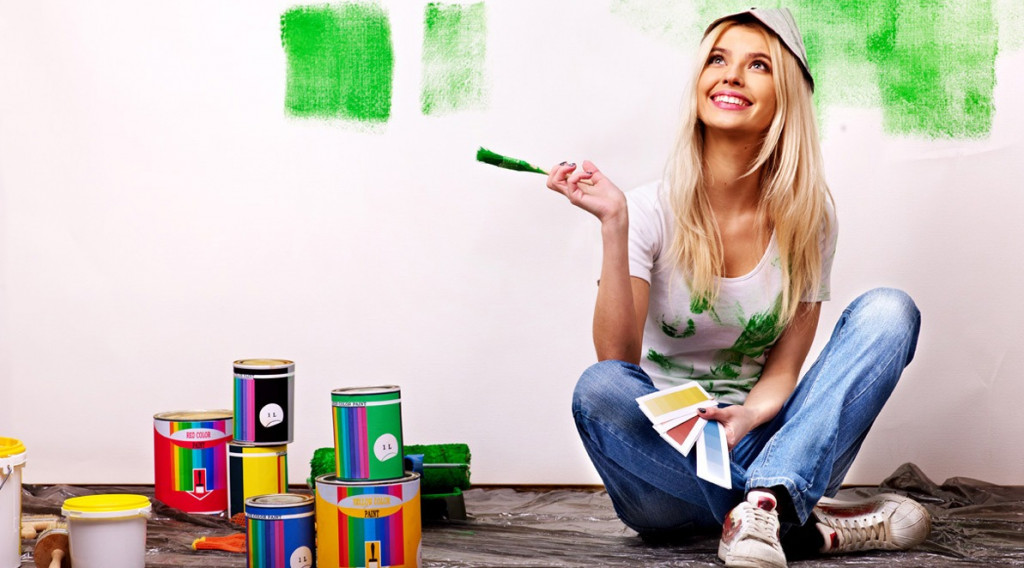 Investments $13,135
Franchise fee $8,500
Year Brand Started – 2007
Year Franchising Started – 2014
Offices – 4
Franchise details: America's Color Consultants
Official site
Paint color consultants use their knowledge of color theory and color psychology to help their clients select paint colors and paint color schemes to fit the desired mood and response for a particular setting. They take into consideration personal belongings, lighting sources and the preferences of their client. The best place to do this is in the client's home.
14. Klappenberger & Son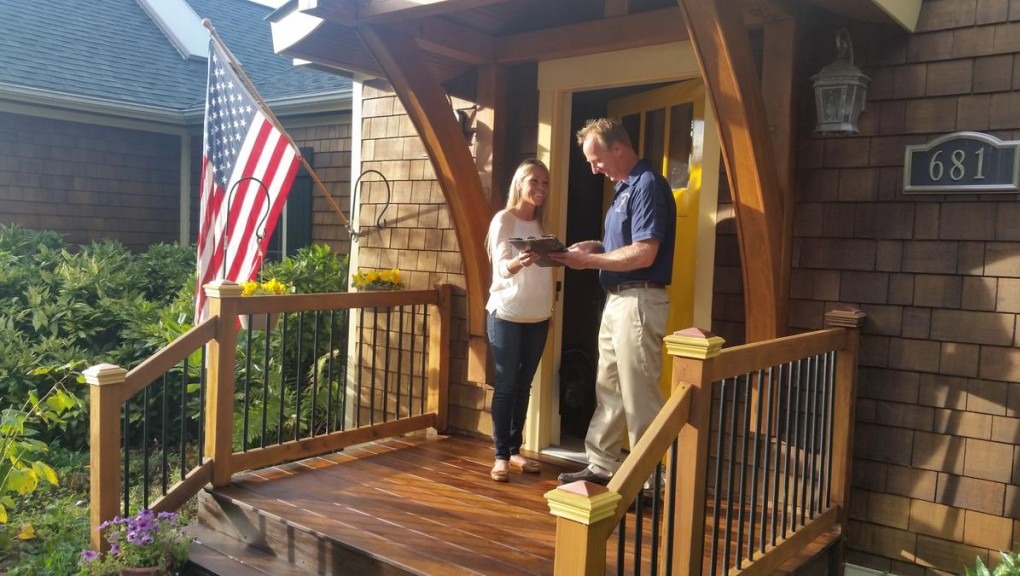 Investments $72,072
Franchise fee $30,000
Year Brand Started – 1989
Year Franchising Started – 2015
Offices – 3
Franchise details: Klappenberger & Son
Official site
Klappenberger & Son, LLC in Severna Park has been a leader in interior and exterior painting in Anne Arundel County since 1989 and has painted some of the finest homes in historic Annapolis.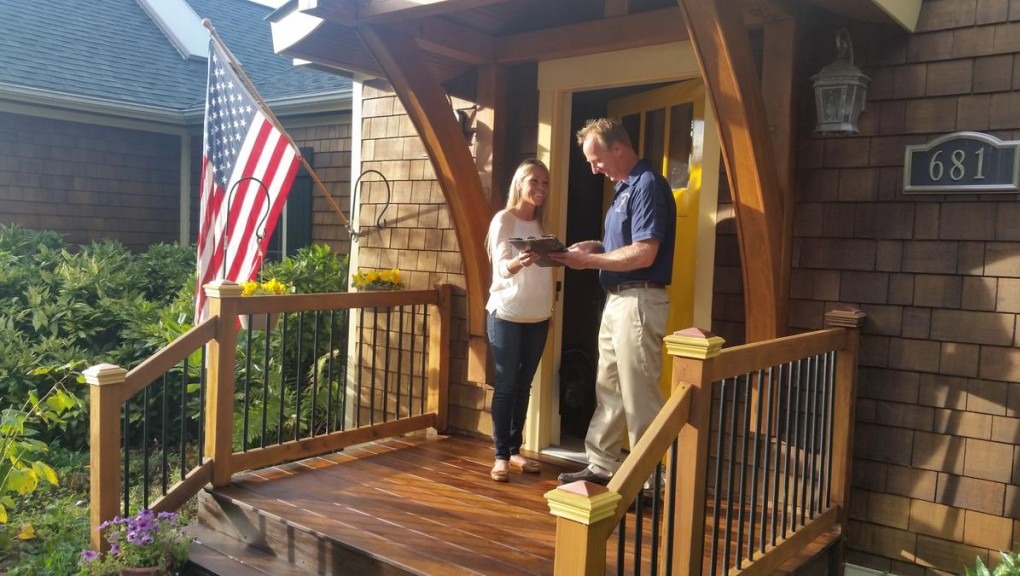 15. Painter1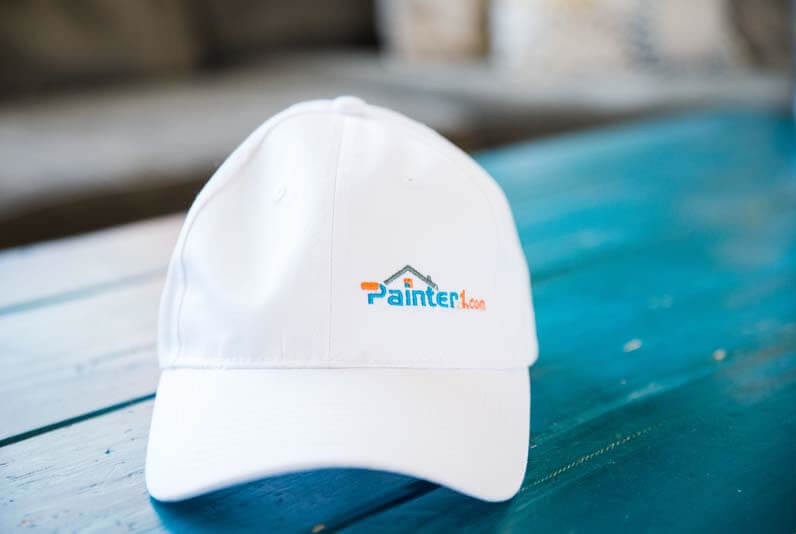 Investments $58,910
Year Brand Started – 2015
Year Franchising Started – 2016
Offices – 1
Franchise details: Painter1
Official site
At Painter1 we know what it's like to operate, own and run a successful painting business AND a successful painting franchise and have created a successful franchise model drawing on 20 years of experience. The founders of Painter1 have previously run and operated a franchise business and a painting business under a franchise and understand the inner workings of owning and operating a franchise painting business.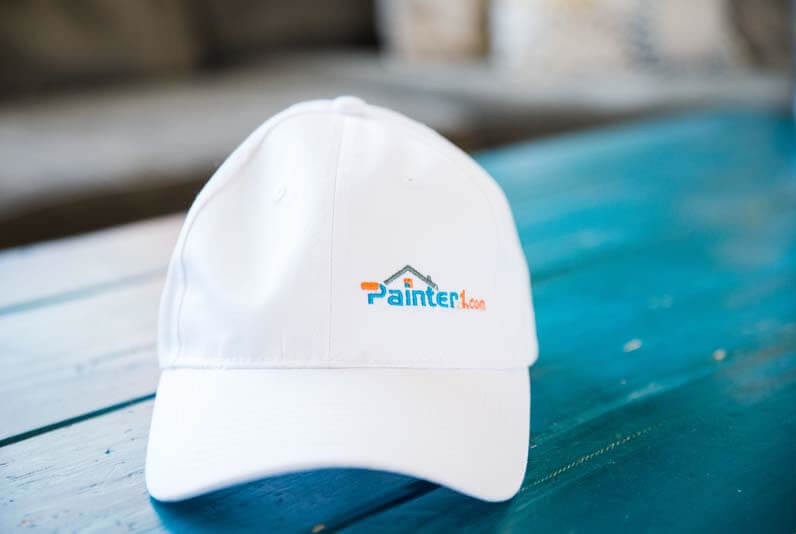 16. Renovation Realty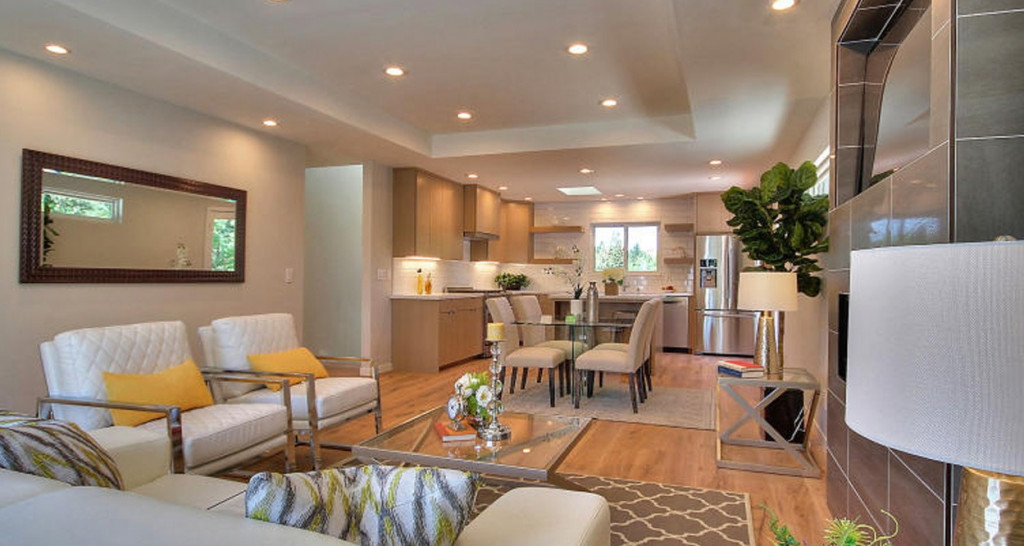 Investments $153,800
Franchise fee $30,000
Year Brand Started – 2011
Year Franchising Started – 2012
Offices – 1
Franchise details: Renovation Realty
Official site
The idea behind the new real estate marketing concept was to merge both our contractor's license and real estate license so we could do renovations for clients, then list and sell their home as the real estate brokerage. By combining both services, we could help virtually all homeowners who are selling a home; either by adding value before we listed their home, buying it fast for cash, or just providing the listing service itself.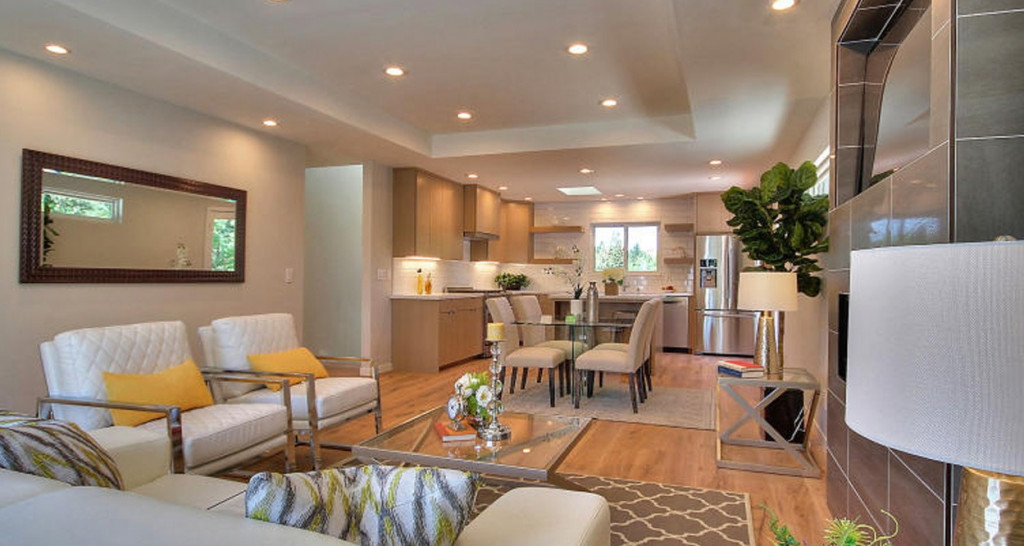 17. Team Sepi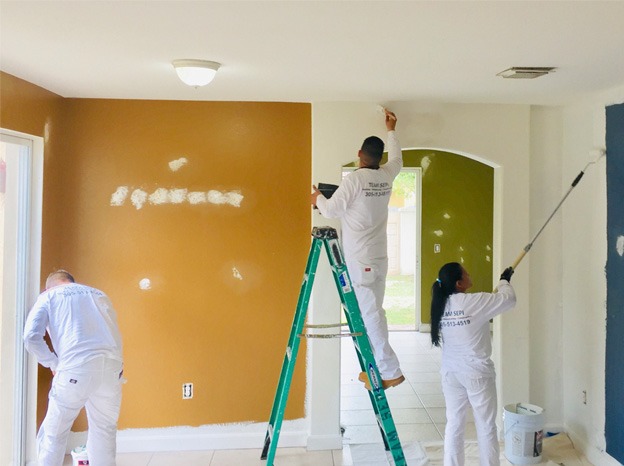 Franchise details: Team Sepi
Official site
Team Sepi offers both a residential and a commercial franchise to match your business goals. We are an established brand and leader in the Southeastern painting community. Offering a superior proprietary project estimating system, project tracking (admin), project management (onsite), full corporate support, exemplary franchisee training program, field training, product knowledge support, ongoing business support plus a lead generation system. Invest in your future, join Team Sepi.
18. That 1 Painter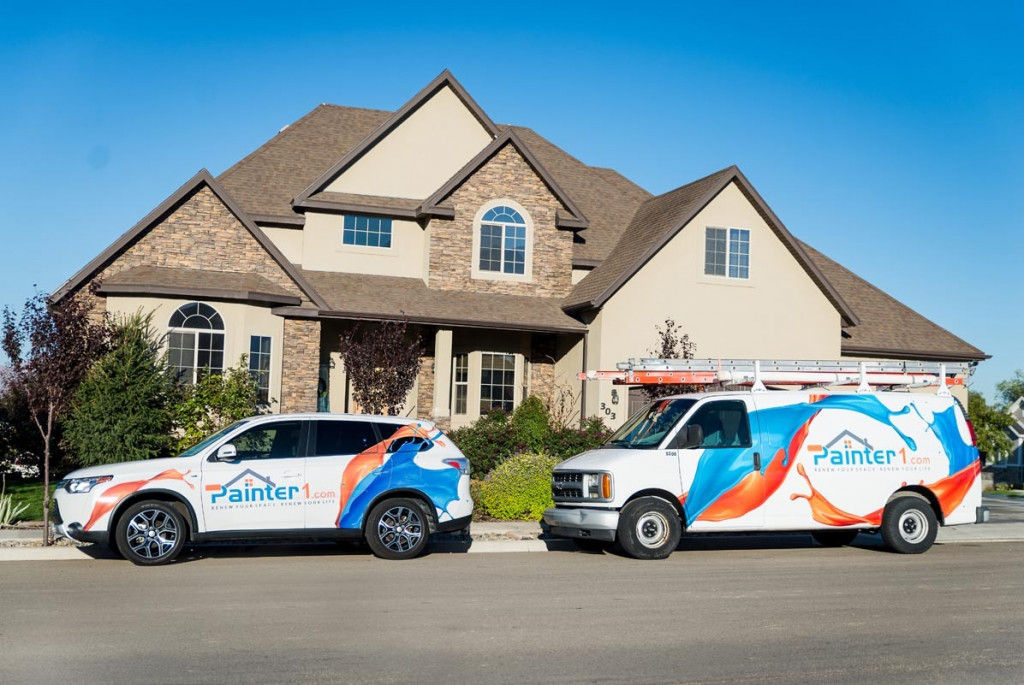 Franchise details: That 1 Painter
Official site
We've built a plug and play lead generation system, an operations manual for revenue-generating services, and our corporate teams will take the hassle out of appointment booking for you. That 1 Painter reduces inefficiencies to give you more opportunities to give back with your business.
19. LIME Painting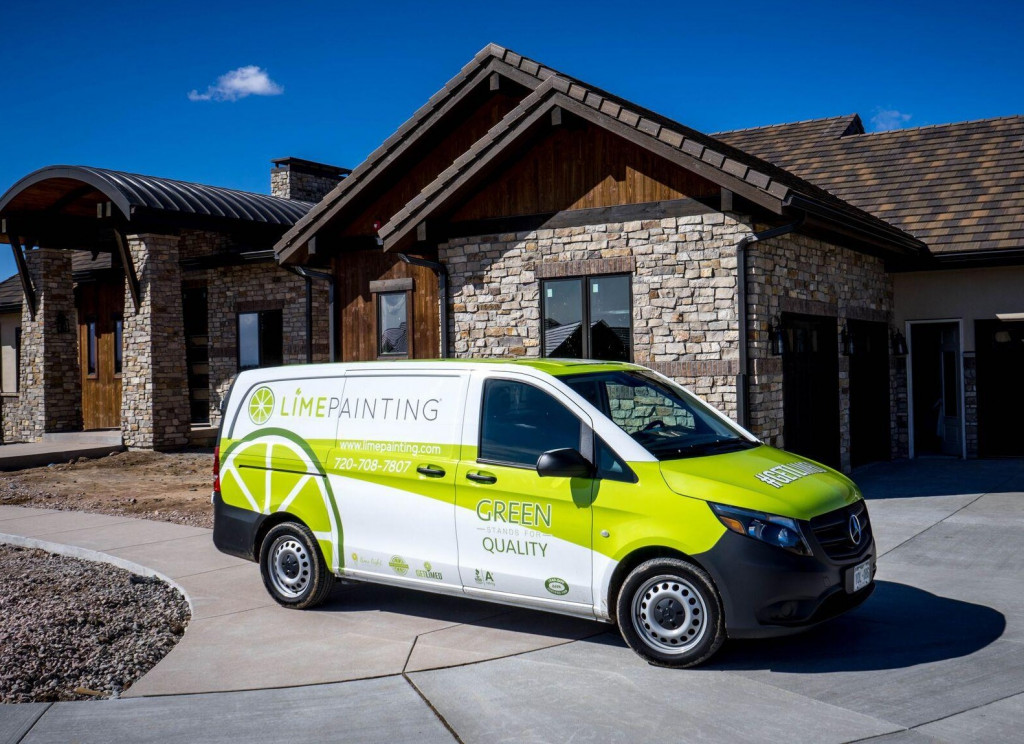 Franchise details: LIME Painting
Official site
With practically zero competition, LIME Painting is an all-encompassing painting company that resides in the estimated $400 BILLION Home-Improvement Industry. We pride ourselves on taking the time necessary to educate our clients about their options and to provide them with the maximum value for their money.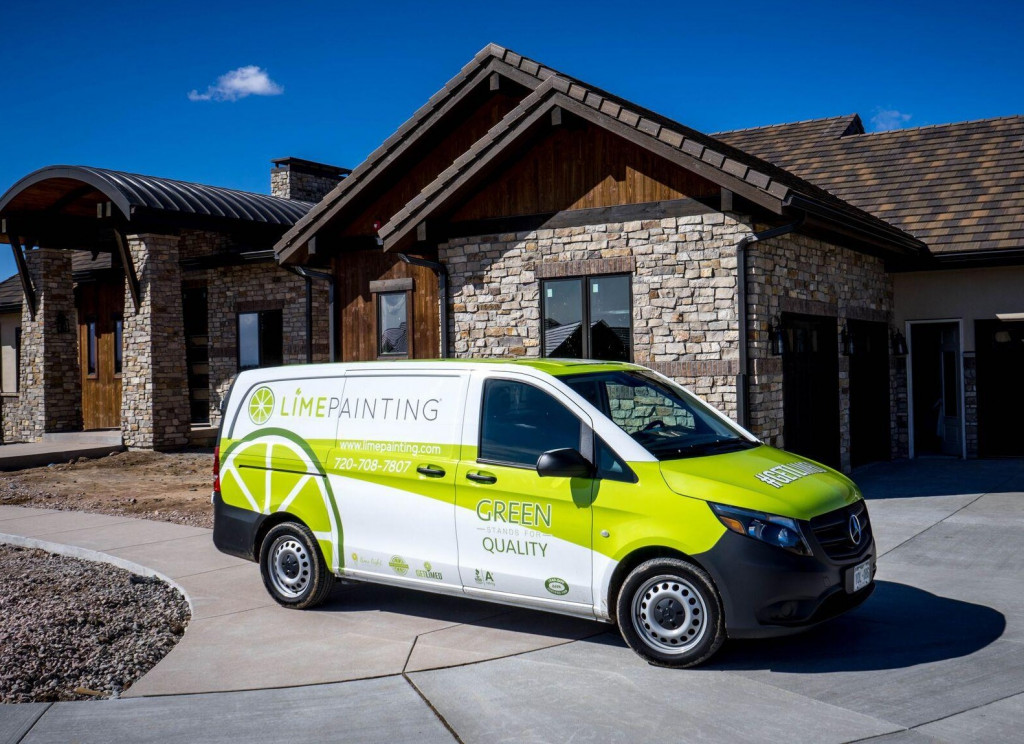 20. College Pro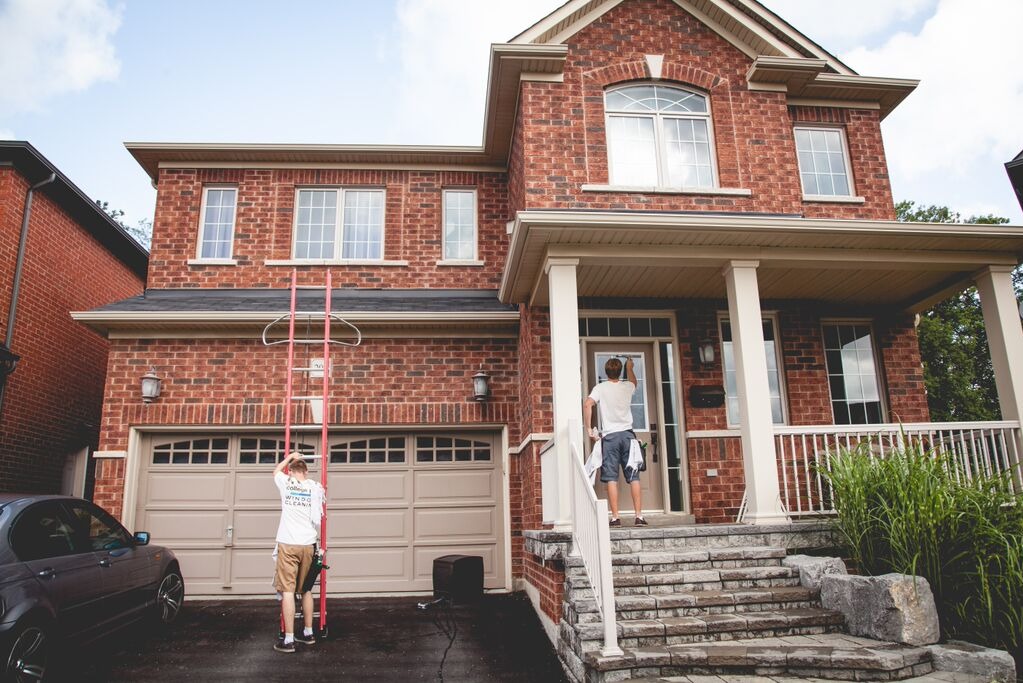 Investments $50,000
Year Brand Started – 1988
Franchise details: College Pro
Official site
College Pro Painters is one of North America's best small business success stories. A college student named Greig Clark founded College Pro Painters in 1971, giving other college students a chance to pay for their schooling and to secure post-graduation careers. That makes College Pro the original student-run painting company.
21. Maintenance Made Simple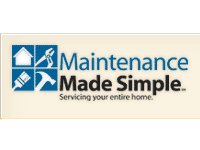 Maintenance Made Simple is more than a typical handyman or remodeling company. Customer service is core to their DNA and enables them to create long-term relationships with both their residential and commercial clients. They provide reliable and professional property maintenance, repairs, and improvements. They make it easy for their clients to gain peace of mind, knowing that property upkeep and enhancements are being handled for them and the job is being done right.
22. Hester Painting & Decorating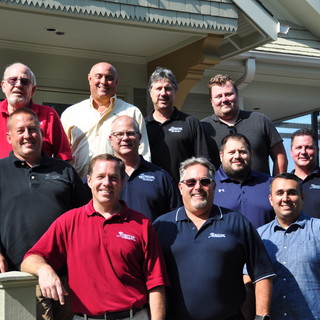 Year Brand Started – 1968
Year Franchising Started – 2007
Hester Painting & Decorating, a third generation, family-owned business, provides distinctive finishes for walls, ceilings, doors, cabinets and furniture. From Venetian plaster to silver and gold leafing to crinkle paper, Hester Painting & Decorating applies an endless palette of faux and decorative finishes to create elegantly inspired rooms that clients often refer to as works of art.
23. Painting Pros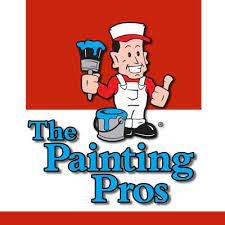 Year Brand Started – 2002
Headquartered in Charlotte, NC, The Painting Pros is a national provider of residential and commercial painting services. For 5 years, The Painting Pros has upheld a commitment to sound business practices - commitments that have made it a leader in its industry. Guided by an experienced staff and innovative software systems and techniques, they are inspired to discover ways to improve the communities in which they live in by painting one house or building at a time.
24. Sydney Painting Professionals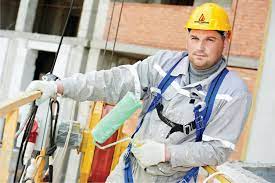 Year Brand Started – 1992
Year Franchising Started – 1992
Sydney Painting Professionals is a company of dedicated people that has a great reputation for delivering first class workmanship and service to their long and growing list of clients. They specialise in all skills related to the painting and decorating field. From home and office repaints through to unit blocks and all manner of maintenance work. They even paint swimming pools and kitchens. All their areas are individually owned and operated. This method enables them to deliver their service without causing their clients the frustrations often encountered when dealing with companies of substance, because, with us, the person who delivers the quote is also the person who will return and carry out the work, accompanied by his employees.
25. Yellow Dawg Striping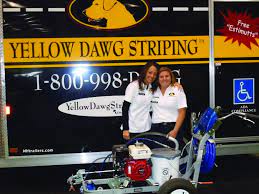 Year Brand Started – 2006
Year Franchising Started – 2006
YELLOW DAWG STRIPING® is the Parking Lot Line Striping Division of their affiliates, BLACK DAWG SEALCOAT® and BLUE DAWG POWER WASH®. BLACK DAWG began offering Line Striping Services in 2006 and demand quickly outpaced capacity. To better manage the Parking Lot Line Striping and Pavement Marking needs of their Customers, a separate division was formed in early 2009. Given Founder Jack Child's love of labrador retrievers and the fact he owns both a black lab and a yellow lab, the logical choice for the brand was YELLOW DAWG STRIPING®. Besides better support for their local BLACK DAWG SEALCOAT® Franchise locations, they have increased their ability to service many new Customers as well. They have added new equipment and personnel to their operation and plan a nationwide expansion - quickly adding locations in Connecticut, Florida, New York, Ohio, Northern Kentucky and Southwest Virginia with more to follow.